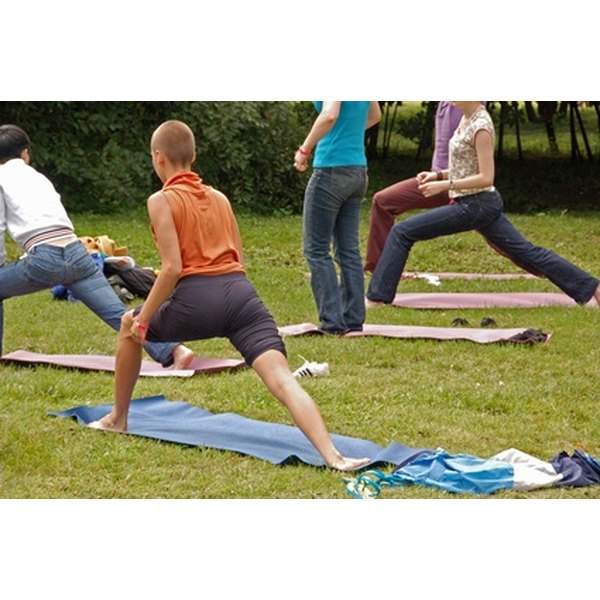 SuperFit Boot Camp for Women
SuperFit Boot Camp for Women is based on the Complete Fitness System four-week boot camp program for weight loss and strength training. The program was started by David Wehrenberg, a former Baltimore police officer and certified fitness expert. Wehrenberg has more than 28 years of experience as a trainer certified by the National Athletic Trainer Association. He is also a nutrition expert certified by the American Academy of Sports Dietitians and Nutritionists. The program meets five days per week or three days per week for those who want a lighter regimen. Exercise programs consist of running, weight lifting with dumbbells and kettlebells, yoga and medicine ball exercises. Participants in the program receive a nutrition evaluation, body measurements, fitness assessments, as well as support and nutrition education. There is a money-back guarantee for participants who do not lose weight or feel better after completion of the program. SuperFit Boot Camp for Women is located in Waldorf, Maryland. Complete Fitness System 724 University Drive Waldorf, MD 20602 240-416-0288 waldorfbootcamps.com
Lifetime Fitness
Lifetime Fitness in Maryland participates in the T.E.A.M. cardiovascular health program. T.E.A.M. stands for "Training Education Accountability Motivation," and the program features small groups with high-intensity cardio and strength training workouts designed for rapid weight loss and fitness. The 12-week T.E.A.M. program provides personal fitness instruction and bi-weekly counseling with a nutrition expert. The T.E.A.M. fat camp program is designed to help the participant develop long-term health goals and lifestyle changes that will lead to a healthier life. Those who want to take part in the T.E.A.M. program must join the Lifetime Fitness health club with a membership. Lifetime Fitness is located in Columbia and in Rockville.
Lifetime Fitness
7220 Lee DeForest Drive
Columbia, MD 21046
410-953-0022
clubs.lifetimefitness.com
Lifetime Fitness
1151 Seven Locks Road
Rockville, MD 20854
240-314-7022
clubs.lifetimefitness.com
Fitness Optimist
Fitness Optimist, located in Laurel, Maryland, takes an innovative approach to fat camp health and fitness programs by bringing the fat camp to the clients. Fitness boot camps are four- and six-week programs that are conducted in different locations in Laurel. The camp meets for exercise sessions outdoors at Laurel Lakes Park, Laurel High School and Laurel Hospital. The Fitness Optimist Gym is used for meetings when the weather prevents outdoor camp meetings. Boot camp is scheduled Monday through Thursday and on Saturday mornings. The Boot Camp Expresso Program is available for clients who cannot make time to meet at any of the locations. Clients who opt for the Expresso Program work with a Fitness Optimist trainer who will come to the client's office at their convenience. Fitness Optimist trainers will meet with a client in an office conference room, parking garage, lunch or break room, parking lots or a corporate fitness/exercise room.
Fitness Optimist, LLC
14828 Baltimore Ave.
Suite 2
Laurel, MD 20707
877-226-1733
fitnessoptimist.com