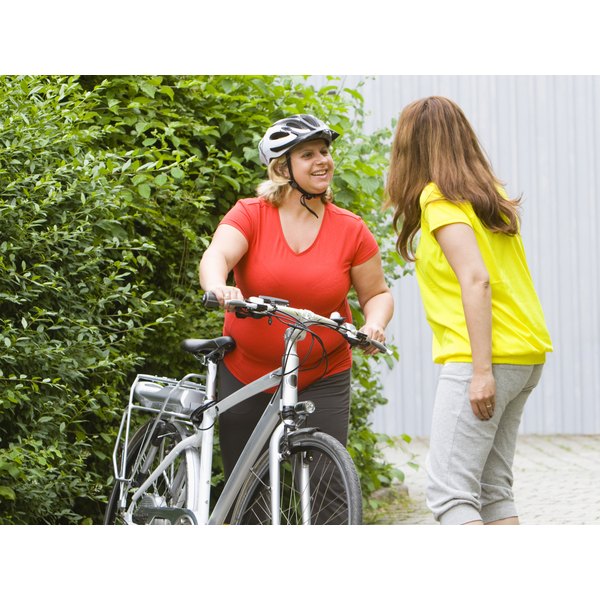 Obesity has become a leading health concern in the United States. It can result in serious, and often deadly diseases including diabetes and heart disease. Residents of Houston, Texas, who want to lose weight can do so with the assistance of a weight loss camp. Several camps in Houston can help adults drop pounds, whether they want to do it indoors or out.
Outdoor Weight Loss
The Houston Area Adventure Boot Camp offers a four-week outdoor training program for people of all physical levels. Experienced, certified instructors teach the programs, and sessions last one hour each day. Each camp costs $199 to $299, as of September 2010, depending on the location and the number of campers who sign up. Program participants can expect to lose 5 to 12 lbs., 3 percent to 5 percent of their body fat, and 1 to 3 inches from their midsections, according to the camp's website.
Indoor Workouts
The Houston Fit Body Boot Camp offers a high-intensity workout five days per week to its members. The focus in this boot camp is a variety of workouts to help you improve your body structure, lose weight and feel fit. The program is ongoing and encourages campers to attend five days per week. The cost is $197 per month, as of September 2010. The Houston Fit Body Boot Camp does offer a 30-day money back guarantee if you are not satisfied.
Personalized Camp
The Body 3 Fitness Center in Houston offers the X3 Bootcamp. This is a four-week course that meets three nights per week. Each class is limited to 20 people so you have personalized attention during the entire camp. X3 Bootcamp uses a combination of cardio workouts, fitness games and strength training workouts to help campers lose on average between 5 and 10 lbs. of fat. X3 bootcamp offers a supportive environment for all fitness-level campers to be able to achieve their fitness goals.
Expert Help
Weight Control by Shaun Eckhardt offers programs ranging in length from eight weeks to six months. This program takes a total approach to weight loss. Weight Control offers a meal plan for you to follow to optimize your weight loss. In addition the program promises personal attention five days per week while receiving training specific to various parts of your body. Weight Control offers a free consultation for new clients to explore the program. Shaun Eckhardt also offers a money-back guarantee on all weight loss programs.
Kettle Bells and Medicine Balls
The Josh One, known as the New Warrior fit camp, offers a six-week training camp. It uses a variety of exercise tools including kettle bells, medicine balls, resistance bands and jump ropes to create the optimum environment for losing weight. The program's website says you will enjoy the support of instructors. They will provide you an alternative for any activities you cannot complete. New Warrior also offers Saturday morning fitness meetings to address nutrition, fitness and how to optimize your New Warrior Camp experience. A beginner and intermediate class is offered as well as an advanced, more intense ultimate warrior class.