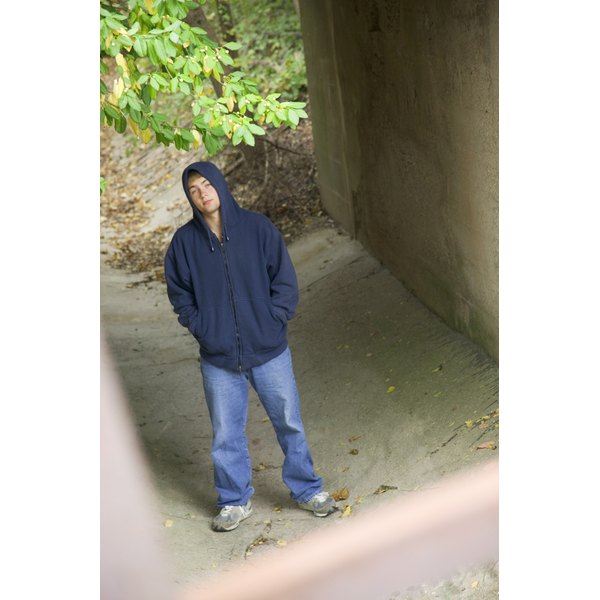 Homeless teens often find themselves on the streets because of family or mental health problems, or because they are struggling to discover who they are as an individual. Drug addiction and violence are constant dangers that are an even starker reality for lesbian, gay, bisexual and transgender youths who are at risk for bullying, prejudice and being the victims of crime. Tennessee is home to several groups and organizations that have open arms and hearts for the LGBT community, especially adolescents.
Shelters
The Oasis Center in Nashville provides a two-week therapeutic emergency youth shelter for runaway and homeless teens in Nashville, designed to help them reunite with their families. The center offers a Just Us program for LGBT youth that offers referrals, support groups and advocacy. The Room In The Inn provides daytime and overnight shelter with the help of 180 welcoming church congregations throughout Middle Tennessee. The shelter serves everyone in need, "without prejudice or pride. It is about accepting everyone," according to its website. Child & Family Tennessee in Knoxville also operates The Runaway Shelter, giving gay homeless teens access to many services, such as mental health, intervention and independent living.
Youth Groups and Drop-in Centers
Memphis-Area-Gay-Youth (MAGY) is a multicultural youth group for LGBT ages 13 to 20 years that meets at the 1st Congregational Church in greater Memphis. The group is student-run, but has adult advisers. The Tennessee Valley Unitarian Universalist Church in Knoxville hosts the Spectrum Cafe, which is a social gathering for high school-age students of every race, religion, ethnic background, and sexual identity and expression. Adult volunteers actively listen to students' concerns in a welcoming environment free of judgment and bullying.
Meals and Necessities
Donelson Church of Christ in Nashville provides free meals to the community every Wednesday night. The church also has a Help Center on Knobview Drive that offers food, clothing, furniture, and financial help for those in need. The Taking It to the Streets soup kitchen in Memphis is open every third Saturday of the month. The facility also houses a clothes closet, which is open when the soup kitchen is open.
Counseling and Health Resources
LGBT students will find counselors trained to deal with the issues they face because of their sexuality, and their living circumstances at Child & Family Tennessee's Therapy Center in Knoxville. Planned Parenthood's Nashville Center "welcomes clients regardless of sexual orientation, gender, identity, or biological sex, including but not limited to lesbian, gay, bisexual, transgender, queer, questioning, and intersex clients," according to its website. Family planning, general health care, men's health care and numerous other services are available.