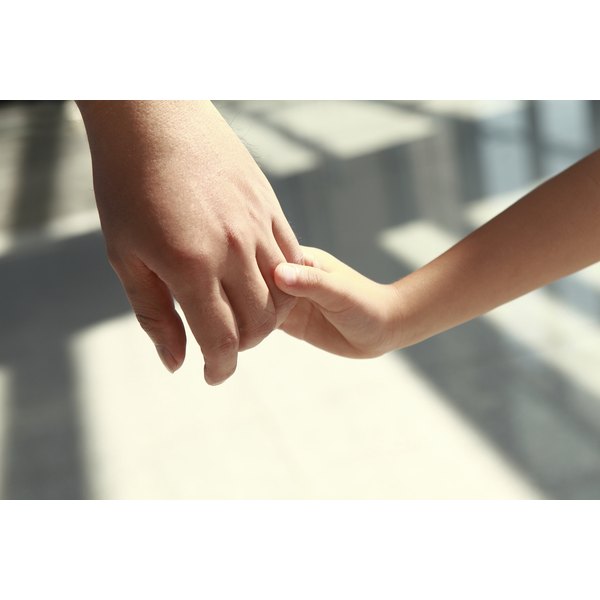 Becoming a parent is usually a defining moment in life. While biological parenting works for many people, adoption is another option for making parenthood dreams a reality. The reasons you might choose to adopt a child can vary widely, depending on your individual circumstances. Sometimes health can play a role in an adoption decision, but not always.
Health and Infertility
The Centers for Disease Control and Prevention estimate that 11 percent of women between the ages of 15 and 44 suffer from infertility. Of sexually experienced men under age 45, 7.5 percent report seeking medical help for possible fertility issues. The inability to become pregnant often fuels a woman or a couple to pursue adoption to fulfill a wish for parenthood. Some women also suffer from health problems that make it unsafe or impossible to have a healthy pregnancy. A chronic condition such as heart disease or epilepsy could result in a physician recommending against pregnancy, depending on individual circumstances.
Single Parenthood
A single man or woman could also pursue adoption to fulfill a dream of becoming a parent. Doors have opened for single parent adoptions and many agencies do not discriminate against adoptive parents based on marital status. Many adoption agencies welcome single adults as possible adoptive parents, giving birth parents the option to choose a single parent, if desired.
Nontraditional Families
Same-gender couples often have the same dreams of parenthood as traditional couples. Adoption is one parenthood option for same-gender couples. Adoption agencies vary in their willingness to assist same-gender couples and some states have current laws in place that prohibit couples of the same gender to adopt a child together, according to psychologist Rachel Stewart Johnson, writing for Johns Hopkins Magazine.
An Expanded Vision
Adoption can also be a dream come true for anyone who wants to create a family with a child who needs a family, according to Adoption.org. An international child without parents or a family could be an ideal match for a couple or single adoptive parent wanting to help a child and start a family. While international adoptions have declined, in 2012, 8668 international adoptions occurred, according to the U.S. Department of State Bureau of Consular Affairs.