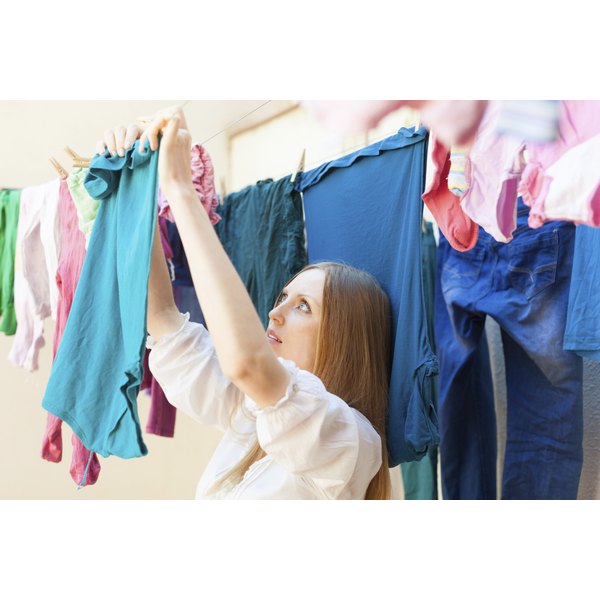 In your addictive behavior, you probably broke trust with those who care about you in various ways, such as lying and keeping secrets. If your addiction spanned many years, the people affected by your addiction may doubt your follow-through regarding recovery, especially if you have tried to control your addiction before. Building trust takes time; prove that you can do this one day at a time.
Emotional Safety
Friends and family members might fear that if they trust you again they will miss the warning signs that accompany addictive episodes, notes addiction therapist Dr. Janice Caudill in "Partners of Sex Addicts: Rebuilding Trust." Your friends and family may doubt their judgment if they missed the signs of your addiction in the past. The antidote for this is complete honesty, writes Caudill. Make sure your actions consistently match your words to rebuild trust. Be where you say you will be when you say you will be there. Keep your promises as if your life depended upon it.
Target Your Goal
To meet a goal, you have to have know what it looks like. Your goal in addiction recovery is to weigh your options, make healthy decisions, rebuild your life and reconnect with yourself and those around you, says addiction therapist Carole Bennett in the article "Rebuilding Trust in the Recovery Process" for Psychology Today. Focus on building credibility, accountability, responsibility and dependability with yourself, your family and your friends daily. Make your life an open book so your friends and family can watch you live free and clear of your addiction. Invite them to check up on you if it makes them more comfortable.
Practice Sobriety
Regardless of your addiction type, staying in control of yourself is a mandatory aspect of building trust. Share your fears and concerns about your struggle with family, suggests therapist George Collins in "Three Ways to Rebuild Trust in a Relationship Damaged by Sex Addiction." Admit when you are tempted and talk about what you do to fight temptation. Surprise friends and family by taking on added responsibility, such as servicing the car or doing a load of laundry without being asked. Such efforts demonstrate your commitment to taking responsibility for your life.
Don't Rush Your Recovery
It is tempting to rush through the steps of recovery to prove to everyone that you are better. Your friends and family have experienced your addiction roller coaster and will watch for signs of relapse. It may take a long time to re-establish trust, writes addiction therapist Drew Edwards in "The Road to Recovery: Rebuilding Trust in Your Marriage and Family." Prove to them daily that you can be the person they hoped you would become before you slid into addictive behavior. Don't pressure them for greater trust. Admit that you must earn it over time.