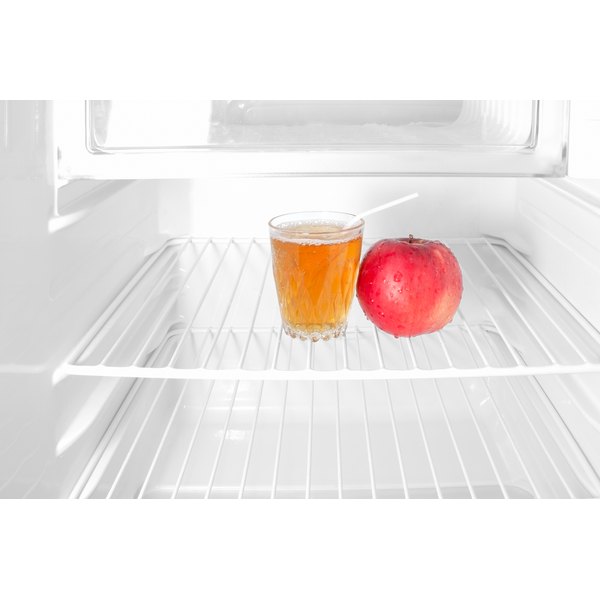 Naturally sweet without any help from sugars and artificial sweeteners, apple juice is a favorite for both children and adults. Apple juice is also usually low in sodium and calories, depending on the brand you buy. Ingredients and nutrition will vary among manufacturers, but that crisp apple taste is almost always the same. Once you've opened a container of apple juice, it will begin to go bad and needs to be use or discarded within a week. Freezing it can help to preserve it until you need or want it again.
Pour the apple juice into a rigid airtight container, leaving at least 2 inches of space at the top.

Mark the current date on the container with a marker or attach a homemade label.

Place the apple juice into the freezer in a level area where it will not get knocked over.

Use or discard the apple juice within one year.

Tip

Freeze apple juice in ice cube trays until they solidify before transferring the cubes into freezer bags, if it is more convenient.