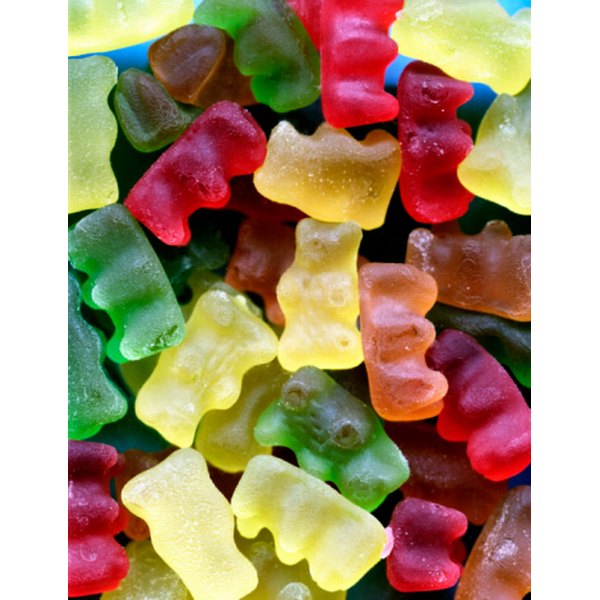 Gummy bears are a favorite for many, but the sugar component may make it difficult for those with medical conditions, such as diabetes, to eat the candy. Gummy bears come in a sugar-free variety that has fewer calories.
Tip
Sugar Free Gummy Bears has 200 Calories and 7.50 g of Protein per 100 gram serving according to the nutrition facts provided by the USDA Food Composition Database.
Identification
A serving of sugar-free gummy bears is 25 pieces, or 40g. This serving size has 70 calories.
Features
Sugar-free gummy bears are still sweet, though they are sweetened with sucralose, rather than sugar or corn syrup. Sucralose is more commonly known under its commercial name of Splenda, and is FDA-approved as an artificial sweetener.
Considerations
Because of its low carb count and lack of impact on blood sugar, the sugar-free variety of gummy bears is not effective as a treatment for low blood sugar. Normal gummy bears, however, can be useful in the event of low blood glucose. If you carry gummy bears with you as an emergency treatment, be sure to keep the regular ones clearly labeled.