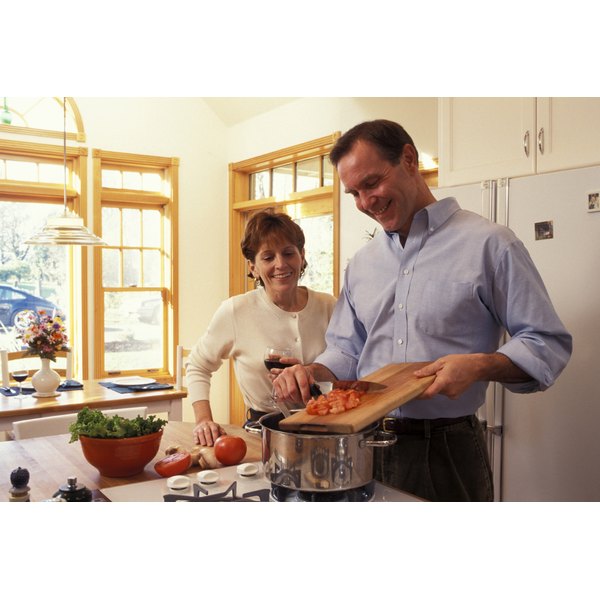 Unfortunately for Americans, it seems that eating healthy is not the status quo. Recognizing that there is a societal problem is the first step. There are shocking statistics that indicate why so many Americans are at risk for illnesses related to obesity. Changing eating habits of our society can be done one step at a time.
Whole Grains
It is recommended that we make at least half of our grains whole grains; however, statistics according to the Whole Grains Council show that Americans are still not eating enough whole grains. Unfortunately, only 11 percent of the grains Americans eat are whole grains. You can increase your whole grain intake by changing some common food products in the home. Instead of white rice, try whole-grain brown rice. Instead of white bread, have whole-grain bread. Recreate old recipes by trying whole grains that you have never tried, like quinoa.
Fruits and Vegetables
According to the Centers for Disease Control and Prevention, most Americans fall short of the recommended daily fruit and vegetable intake. According to the Centers for Disease Control and Prevention, 32.5 percent of adults consumed fruit two or more times per day, and 26.3 percent consumed vegetables three or more times per day in 2009. Adults should have two to four servings of fruit and three to five servings of vegetables a day. You can increase your intake by making sure that vegetables are more than just a side dish on your meal plate, having whole fruits as snacks and desserts and making sure that fruit is a part of your breakfast.
Diabetes
According to Healthfinder.gov, it is possible that one third of American adults will have diabetes by 2050. Diabetes has a staggering impact on health care costs and quality of life of adults and families affected and can result in complications that also have high medical and human life costs. Diabetes is hereditary; however, type 2 diabetes can be a result of poor eating habits and obesity. Learn how to prevent diabetes. Talk to your doctor about your risks, and practice healthy eating habits.
The Cost of Obesity
Americans are paying for obesity. According to the Centers for Disease Control and Prevention, medical expenses related to obesity accounted for 9.1 percent of total U.S. medical expenditures in 1998 and may have reached as high as $78.5 billion. These costs account for illnesses and deaths related to obesity. Get your annual physical with your doctor and discuss your weight, weight goals and how to lose weight, if you need to.