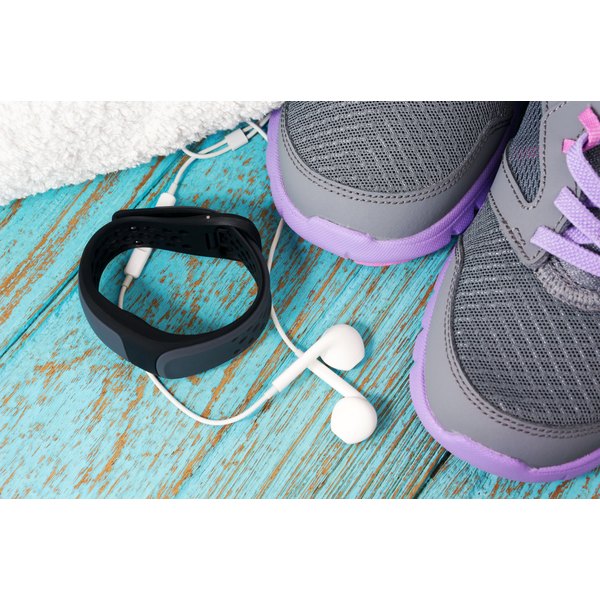 Training intensity can be measured in several ways. The Borg scale, or ratings of perceived exertion, measures exercise intensity with a subjective six to 20 range. A more precise measurement method is heart rate. The American College of Sports Medicine recommends working between 50 to 85 percent of your maximum heart rate. Those who have been physically inactive should start at the lower end and increase the intensity over time. You can use a Polar heart-rate monitor to set a heart-rate limit during your workout to ensure you stay within a specific heart-rate zone.
Press either the up or down arrow button on your Polar heart-rate monitor. This will take you to the main menu.

Highlight "Settings" and select your choice by pressing the "Start" button. This is usually the large button on the face of your Polar monitor.

Use the up or down arrow keys to highlight "Exercise" and press the "Start" button.

Choose any of the five options, excluding "Free." The exercise menu contains five training options. You can set heart-rate limits in the "Basic," "Interval," "Ownzone" or "Add New" option menus.

Scroll to "HR Zone 1" using the up or down arrow keys. Press "Start" to select your choice.

Set your heart-rate limits by highlighting your option using the up or down arrow keys. Press the "Start" button to save your setting.

Listen to and observe your Polar monitor to know if you have exceeded your heart-rate limit. When you are working out, the Polar monitor will sound an alarm and provide a visual warning if you exceed the limit you set.