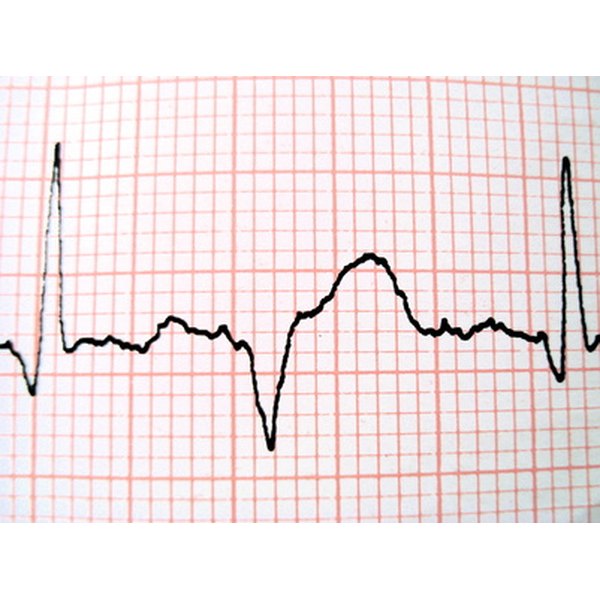 Ephedra, also known as Ephedra sinica or ma huang, is an ingredient that appears to promote weight loss and was included in many diet supplements. As the Mayo Clinic explains, ephedra was banned by the FDA in 2005 due to ephedra's potential to cause "an unreasonable risk of illness or injury." The Mayo Clinic notes that side effects associated with ephedra-containing supplements include high blood pressure, stroke, irregular heartbeat and heart attack. Despite the United States ban, ephedra-containing supplements are available in other countries. Consult a doctor before taking ephedra or any other supplements.
Lean & Hot Ephedra with Acai
Lean & Hot Ephedra with Acai is an ephedra-containing supplement purported to assist in weight loss. In addition to ephedra, Lean & Hot Ephedra with Acai contains caffeine, white willow bark extract, synephrine and an antioxidant blend. Antioxidants may help protect your body from damage incurred by environmental stress. Lean & Hot Ephedra with Acai includes vitamin C, grape seed extract and green tea extract as antioxidants. Research indicates green tea extract and caffeine may also promote weight loss and fat burning. A study from the July 2005 issue of "Obesity Research" found that caffeine and green tea extract improved fat oxidation, or fat burning.
Schwartz Labs Ultimate Burn
Schwartz Labs Ultimate Burn is another product that combines ephedra and a number of other ingredients to promote fat burning and weight loss. Schwartz Labs Ultimate Burn contains ephedra, caffeine, hordenine and a number of herbal extracts that may promote weight management. Herbal extracts included in this product are green tea extract, ginger and bitter orange. Schwartz Labs Ultimate Burn also contains cinnamon, which may have benefits for weight management. A study from the September 2010 issue of the "Archives of Biochemistry and Biophysics" indicates cinnamon may help regulate insulin levels and possibly reduce fat gain, but the study was performed in rats.
Black Ace Ephedra
Black Ace Ephedra also combines ephedra with caffeine and other stimulants to promote an increased metabolic rate and weight loss. Black Ace Ephedra contains herbal extracts such as ginseng, nettle root and white willow extract. In addition, Black Ace Ephedra includes cayenne pepper and yohimbine. According to health and nutrition website Family Education, yohimbine may promote weight loss, but research is not convincing, as study results are mixed. In addition, there are a number of side effects associated with yohimbine, including anxiety, headache, insomnia and sore joints. Yohimbine is also used as an aphrodisiac, explains Family Education.