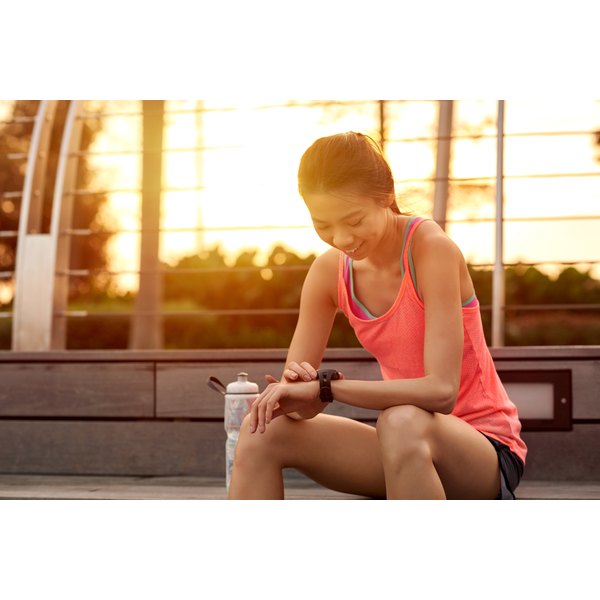 What to Look For
Polar, which invented the wireless heart monitor more than 30 years ago, has a wide variety of monitors for casual and committed athletes. Polar monitors generally are well-built and water-resistant, and have large backlit screens for reading, changeable batteries, and alarms that let you know if your heart rate is too rapid or too slow. Polar breaks its monitors into three categories: running and multisport, fitness and cross-training, and cycling.
Common Pitfalls
Buying too much monitor is a common problem. More is not necessarily better for a casual runner or cyclist. Setup time should also be considered. Some Polar monitors have been rapped by critics for taking too long to set up. As with any other heart monitor, you should buy a Polar based on function, not form.
Where to Buy
Most reputable running, cycling and sporting goods stores will carry at least a few Polar monitors. You can also buy them from Polar's online site, although a bit of comparison shopping may make the purchase a bit easier on the wallet.
Cost
A basic Polar FS1 monitor will sell for roughly $50, offering only heart rate monitor, time and stopwatch functions. On the other end of the scale, a Polar CS600X cycling monitor that includes a GPS option and measures the difference in force between left and right feet will top $550. The best-value monitors, such as the FT60, which adapts to your personal training habits, will cost about $200.
Comparison Shopping
The Polar FT60 has won positive reviews for its ease of use and style. The RS300X, which costs about $150, has a number of convenient features, including a countdown-to-next-event timer, watch features and information about the last 16 workouts. The CS400 models include altimeters, estimated time of arrival and inclinometer. They cost about $250.
Accessories
Polar accessories include GPS pods that attach to shoes, bicycle mounts, and cables that will let you transfer workout information from the heart rate monitor to a personal computer.
Insider Tips
The best Polar monitors include watch functions, so you don't have to change them when you're through exercising.