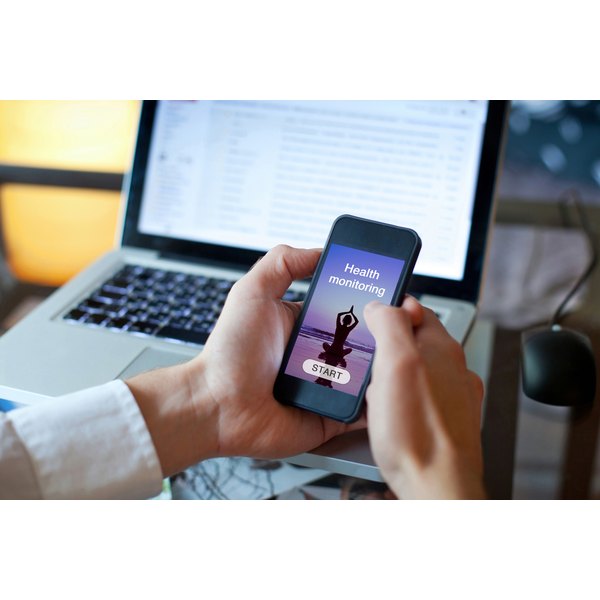 Tracking your weight loss is an important way to stay on track. It keeps you accountable and provides a visual representation of your journey. With the many free sites available to you online, you're sure to find the right one for you. Everyone has different needs, ranging from learning how to choose and track healthy foods to developing a structured exercise plan. Several free online weight-loss tools ease the process of achieving your goal, without compromising your time.
Ready, Set, Go!
After registering on the website of your choice, the first step is entering your body statistics. It is important to be honest about your height and weight, because that information is used as a baseline for tracking. Inaccurate measurements will throw off your daily calorie needs, making it difficult for weight loss. You can also access these sites on the go, with apps available for most mobile devices.
What Did You Eat Today?
Tracking daily food intake is the main component of most online tools. Don't worry about not finding a certain food you ate, because many of the sites provide vast databases of popular and generic food items. For more guidance, some sites, such as Fit Day and My Calorie Counter, offer consults with a registered dietician for a customized diet plan. Others, such as My Fitness Pal, include many popular restaurant items, for accurate food entries. You can also find recipes and nutrition information on most sites.
Work More, Eat More
Exercise is an important part of any weight-loss plan, and most online tracking tools allow you to load your workouts and calories burned. Some sites, such as My Fitness Pal, ease the burden of typing in exercises by having popular moves already uploaded. Others, such as Fit Day, help you stave off boredom by providing various suggestions to rev up your workout.
Get Social
Each site has its own method to motivate you toward your goals. Many have forums where you can post questions and share your stories. On My Fitness Pal, you can create your own blog that links to popular social networking sites. If you want to take it a step further, Fit Day offers a monthly subscription option to expand your resources for weight loss.