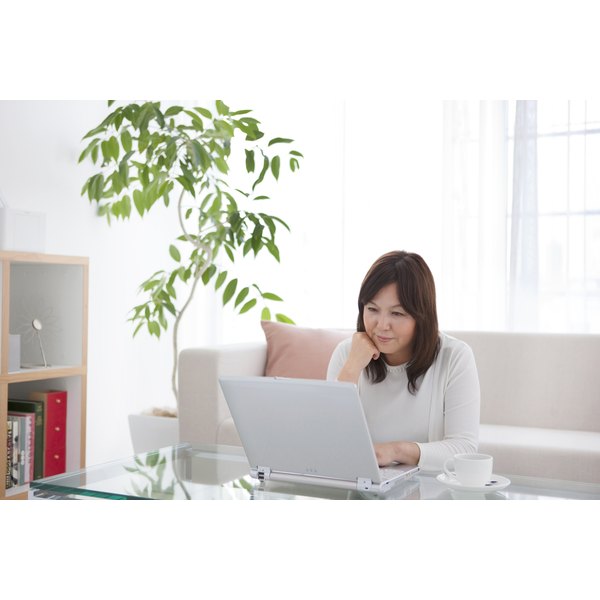 What to Look For
When searching for weight-loss tracking software, look for software that will help you reach your goals by monitoring your caloric intake, how many calories you burn with exercise and metabolic rate as well as logging your daily exercise routine and charting your weight loss progress. Ease of use should also be a big influence on which weight loss software you choose.
Common Pitfalls
Be careful when choosing software that it includes everything you want in a tracker and find out if you can get the same tools for free before spending a lot of money. Don't spend money if you can get the same services that you are looking for free.
Where to Buy
The best place to purchase weight-loss tracking software is online. Amazon is reliable and typically offers a lower price than what you may find elsewhere. Many software stores such as 3x Software have weight-loss tracking software programs available as well. Microsoft offers a free template download for tracking weight loss.
Cost
There are many weight loss tracking websites that can be used for free; however, these may not offer all of the tools that you are looking for. When paying for software, you can expect to pay anywhere up to $50. Most purchased software packages offer free updates.
Comparison Shopping
Free weight-loss tracking software typically offers many of the same options as purchased ones. Most free software includes weight-loss tracking, calorie intake and calories burned through exercise. Purchased software may include extras such as food diaries that automatically have all of the nutritional information available for each food listed, while also generating grafts and charts.
Do research before spending money on weight-loss tracking software. You may be able to find everything you are looking for without the cost.
Accessories
Some accessories that may be needed to go along with weight-loss tracking software may include a measuring tape and a quality scales to track your weight loss with. A digital food scale is helpful when needing to measure out an exact portion of food. If you are a beginner at exercising, exercise equipment, shoes, or clothes may also be needed.
CNN Health recommends using either on online or offline journal to keep track of everything you eat throughout the day, along with the emotions that go along with the eating. You can also keep track of when you are feeling hungry the most.
Insider Tips
Weight-loss tracking software can be a major asset to achieving weight loss goals. Using a program that tracks both calorie intake, along with calories burned can assist you in making conscious decisions about what you are eating which will help tremendously in your journey to weight loss and weight management.