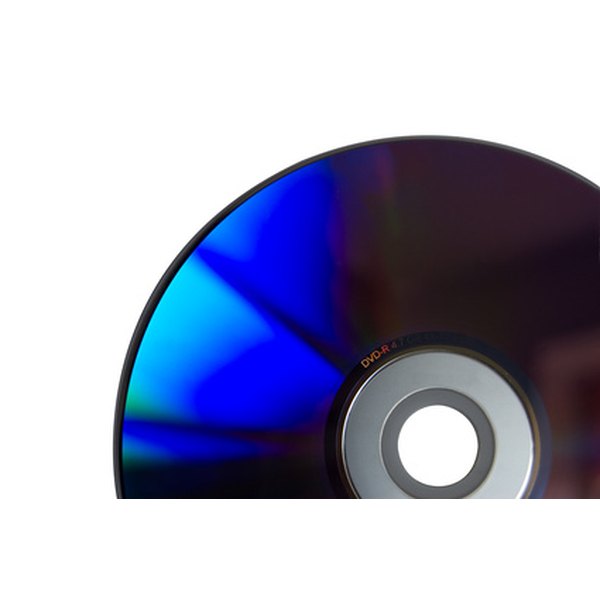 If you don't want to pay for a gym membership or invest in a home gym, you may find exercise videos and DVDs to be effective tools in your weight-loss arsenal. However, if you have a significant amount of weight to lose and are not used to exercise, you may have trouble with the fast pace of some video workouts. But there are a number of workout tapes that are appropriate for you, even if you're not a seasoned exercise enthusiast who is already in great condition.
Fun Beginners Easy Weight Loss Exercises with Sunshine
"The Fun Beginners Easy Weight Loss Exercises" workout DVD is hosted by Sunshine, a certified personal trainer. According to the manufacturer, this workout DVD may help you lose 10 lbs in 14 days, but these results are not guaranteed and likely require nutritional adjustments. This tape is designed for those who have never lifted weights before and is supposed to help you build up muscular strength, endurance and flexibility in addition to losing weight. According to the Mayo Clinic, a 200-lb person may burn around 300 calories per hour, so this DVD may be helpful for your weight loss efforts.
The Biggest Loser Workout, Volume 1
This workout DVD is based upon the successful reality TV show, "The Biggest Loser." This workout DVD features contestants from the first two seasons of the show as well as celebrity personal trainer Bob Harper. According to the official "The Biggest Loser" website, this DVD can help you lose weight and keep it off. This DVD is ideal for beginners and significantly overweight individuals as it offers options to customize your workout and also shares the stories of two contestants to inspire and motivate you.
Leslie Sansone Walk Away the Pounds
If you're significantly overweight, intense interval workouts aren't your best option. However, the "Leslie Sansone Walk Away the Pounds" DVD avoids exhausting exercises but can still help you tone your legs, arms and buns, according to Sansone's official site. According to the site, the "Walk Away the Pounds" DVD may also speed up your metabolism. The DVD is divided into three sections, each with a different goal: "Get Up and Get Started," "High Calorie Burn," and "Super Fat Burning". The DVD lasts one hour and 35 minutes.
Mr. Gym's Couch Potato Workout
"Mr. Gym's Couch Potato Workout" DVD is designed for absolute beginners who may need to lose a lot of weight but aren't familiar with any exercise techniques. According to the official website for the DVD, this workout may help you notice results in two weeks if used 20 minutes per day, three days per week. The "Mr. Gym's Couch Potato Workout" features three separate workouts on one DVD.