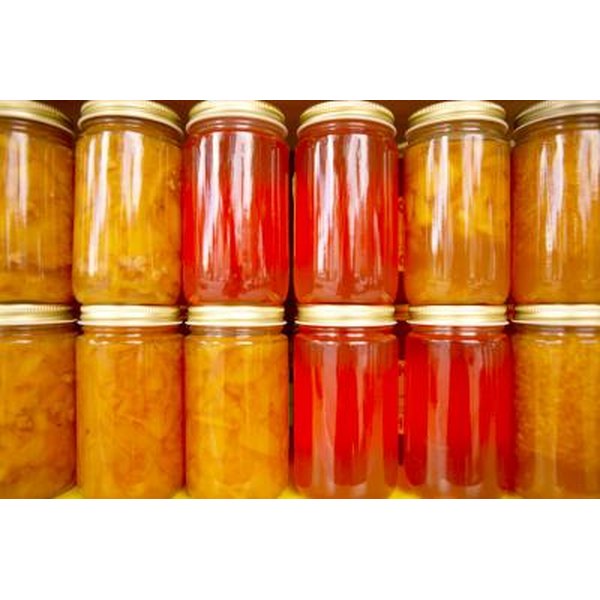 Many Americans are struggling to make ends meet in today's economy. Job losses and foreclosures have made it even more necessary for people to save money in their everyday tasks such as eating. Many people are now eating out less often, while some have taken to more extreme means such as setting daily food budgets. Though it can cost as much as $10 just to get a salad at a sit-down restaurant, some people choose to eat healthy on only $2 a day. While eating healthy on $2 a day is possible, it takes a lot of planning.
Create a monthly budget for food and stick to it. If you are going to eat three meals on $2 a day, you will only be able to spend around $60 a month on food, depending on how many days there are in the month. Plan to go grocery shopping with only $60 cash so that you can't spend more by using credit cards.

Look at the unit price of all the foods that you purchase. Unit prices tell you how expensive a food is per unit. It is a great way to compare prices of two brands or two different sizes. To get the unit price, you simply divide the total cost by the unit of weight, such as pounds or ounces. Take a calculator with you to the store when you go if unit prices are not listed.

Buy foods in bulk by going to your local warehouse store. If you aren't a member of a warehouse club, ask for a free day pass. Many of them allow new customers to come in and buy whatever they'd like for 24 hours without having to sign up for a membership. Consider purchasing foods from a local community-supported agriculture (CSA) group. According to the Local Harvest website, CSA groups are a way to get fresh, locally grown fruits and vegetables at a discount.

Purchase low-cost, but healthy foods such as dried beans, dried peas, brown rice, fruits, vegetables and tofu. Sometimes frozen fruits and vegetables are cheaper than fresh, though they are just as nutritious. The March of Dimes also recommends buying canned foods to save money. A 7 lb. can of beans from a warehouse store may cost only $3, but it may have more than 20 servings, for example. Choose to drink only water or prepare milk from concentrate to save money.

Watch your portion sizes of what you eat. You may be eating a relatively inexpensive meal, such as rice and beans, but if you eat two or three portions of it, you are going to go over budget. One way to maintain healthy portion sizes is to measure or weigh your foods using measuring cups or a digital food scale for solid foods such as chicken breasts.

Tip

Look for plain canned and frozen foods. Frozen fruits sometimes have sugar added, and frozen vegetables often include butter or cheese sauces. Canned vegetables are notoriously high in sodium. "Salt-free" and plain versions are available in both canned and frozen foods, and they typically cost the same as their unhealthy counterparts. If you choose to buy canned meats, make sure they are lean meats such as chunk light tuna or chicken breast meat. Avoid canned ham or beef, as they are typically high in fat and cholesterol.

Warnings

Just because a food is inexpensive does not mean it is healthy. You will have to pay extra attention to the content of packaged foods when eating on $2 a day. Avoid the temptation to purchase dry goods such as Asian noodle cups, which are high in sodium and low in nutrition, just because they are cheap. Foods such as chips and candy bars are relatively inexpensive when compared with fresh, healthy foods, but avoiding such foods will help prevent obesity and other health-related issues.