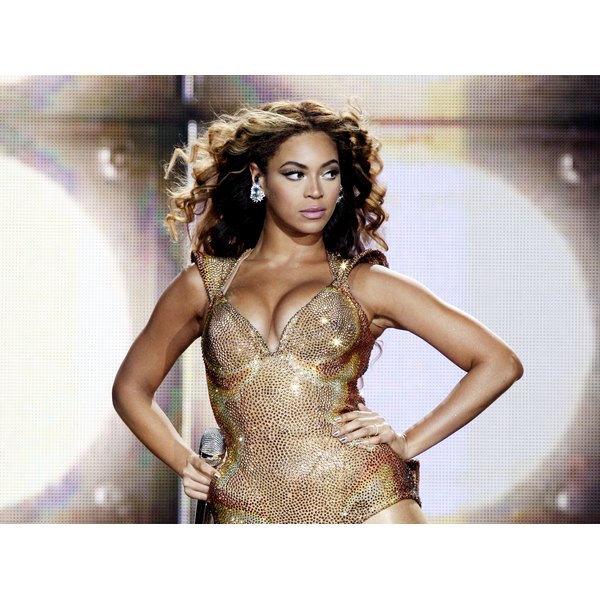 For those fans who wonder if Beyoncé really is some otherworldly goddess-alien instead of a mere mortal like us, this latest evidence will certainly make you think twice.
The 35-year-old was recently spotted getting back in the fitness saddle by hitting up SoulCycle just six weeks after giving birth to twins Sir and Rumi Carter. Get it, Bey!
According to E!, Beyoncé and husband Jay-Z have attended several classes recently in Santa Monica, California, with celeb instructor Angela Davis. The couple apparently sneak in once the lights are down and music is up for maximum discretion.
While Bey and Jay may have done their best to stay under the radar, their fellow SoulCyclers couldn't help but notice them (duh) — and were apparently blown away by how hard Beyoncé was able to go so soon after giving birth. E! reports: "She was totally into the music and bopping her head and grooving along. She was able to last through the class and [use] the weights without a problem."
So how long do you have to wait to work out after giving birth? Many doctors recommend waiting until you have your six-week postpartum doctor's appointment to make sure you're recovering well. But every woman is different, says Jennifer Tucker Johnson, founder of Fit for Expecting, a fitness and nutrition center for prenatal, expecting and postpartum women in Pasadena, California. "There is no one-size-fits-all exercise program," she says. "Be sure to talk to your health care provider before beginning an exercise program."
Once your doctor gives you the OK and you're ready to start working out again, here are some fantastic postpartum exercises to get you back on the fitness train.