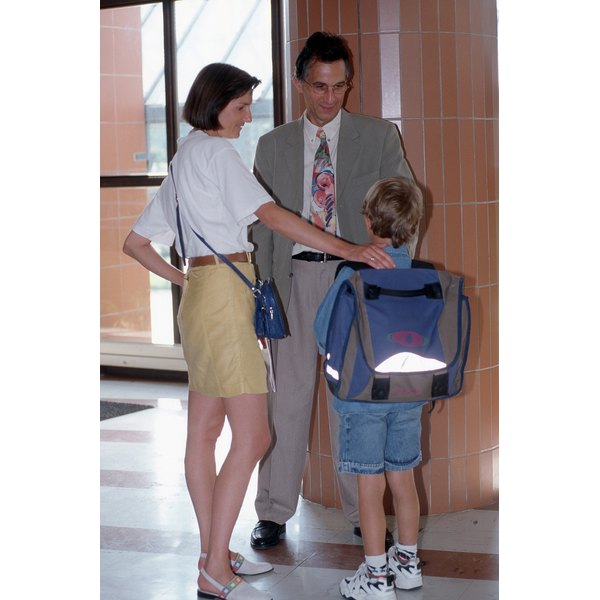 Your child is fast approaching his first year of middle school, and you have no idea what to expect. Teachers and principals are hard to connect with, but there is someone you can turn to to provide information and support about the school, teachers and policies of his new school -- the parent coordinator.
Involving Parents
A parent coordinator is sometimes referred to as a parent education coordinator or an education coordinator. The person in this role is usually a well-rounded individual motivated to involve you with your child and his school. Parent coordinators believe that you are an integral part of your child's learning process and provide the tools you might need to help him learn. The New York City Department of Education describes the role as one that focuses on creating a welcoming environment in which to strengthen your involvement with your child's education and participation in his school.
Be Accessible
One of the main objectives of a parent coordinator is to remain accessible to you, the parent. Greeting you as you drop off and pick up your kids allows for unscripted and casual conversation and questions. The Goshen County School District requires parent coordinators to make home visits, especially if your family is new to the area. They may ask you to participate in school activities as a volunteer, and they are equipped to respond to community inquiries.
Working With Your Principal
Working hand in hand with your child's principal, the parent coordinator ensures you are current with what is going on at his school. Usually, the principal is the parent coordinator's supervisor. As such, their objective is to keep abreast of student needs and requirements, changes in staff, and any new policies or procedures. They act as the liaison between the principal and you and sometimes the parent-teacher association.
Know Your School
An important objective of a parent coordinator is to be familiar with the school and its staff. That includes the principal, teachers, counselors, nurses, cafeteria workers and janitors. Sometimes your questions don't always center on the teaching staff, and concerns about your child don't always involve other students. Being familiar with curriculum and after-school activities, teams and the surrounding area is important to keep you up to date.