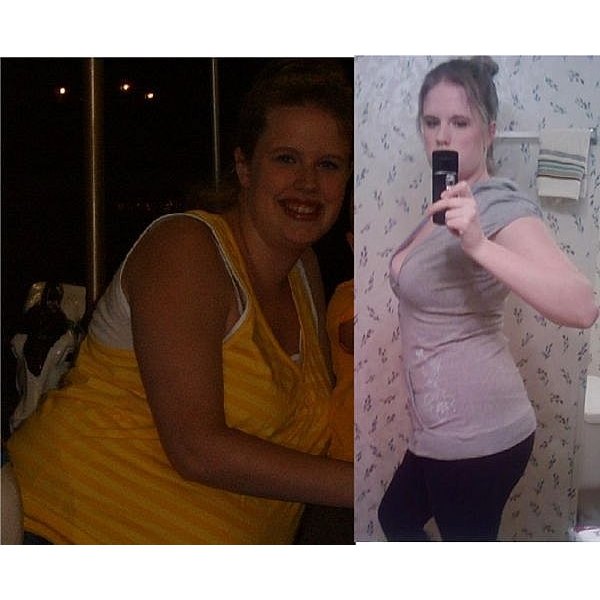 Are you more than 40 pounds overweight and want it off? Don't worry, you are not alone. Many people struggle with their weight. I have found a proven way to lose the weight and keep it off in just 3 months! Lose 40 pounds in 3 months? Yes!
Drink one Slim Fast Optima a day as a meal substitution. Alternate meals for variety.
Breakfast: 2 hard boiled, scrambled, or poached eggs and 3 slices of Turkey Bacon. OR Breakfast smoothie using skim milk, low calorie yogurt and your favorite fruit.
Lunch: Salad with low calorie salad dressing. Use only about 2 tablespoons of dressing, remember you want to lose 40 lbs in 3 months! Add baked chicken breast or baked turkey breast.
Dinner: Baked chicken breast, baked salmon or baked turkey breasts with steamed vegetables.
Before lunch and dinner, have one cup of low calorie soup. This helps you become full faster and stay full longer.
Find meal recipes on http://weightlossmealplan.blogspot.com/ to keep the variety.
Only drink water and no calorie drinks. No sodas or juice.
Every morning do 4 strength training exercises. Alternate muscle groups. You can find strength training exercises at http://musclemaking101.blogspot.com/
30 minutes after lunch, do cardio for 30 minutes during month 1. On Month 2, do 45 minutes of cardio. Month 3 - 1 hour of cardio. You must do cardio to lose 40 lbs in 3 months! See Beachbody Reviews below for cardio programs to try!
Cardio should get your heart rate to what is called your "training heart rate". This is different for everyone. Go to http://musclemaking101.blogspot.com/ to find yours.
Cardio exercises can be jogging, using an elliptical machine, dancing or following a workout video. Change it frequently to keep your body changing and to keep you from being bored.
Sunday is your cheat day. Eat whatever you want on Sunday and do not workout.
Weigh yourself every Monday and document how much weight you've lost. This will keep you motivated!