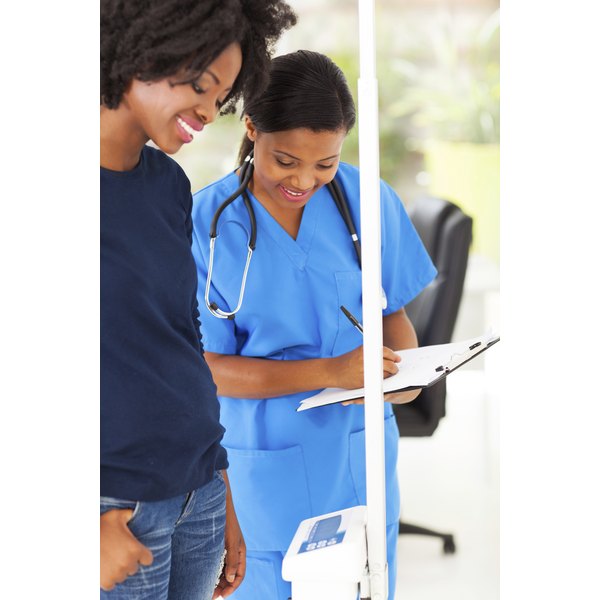 Svelte Weight Loss is a program that utilizes the talents of a licensed physician. Monitoring of weight loss by a doctor is safer and more effective than the numerous fad diet plans, many of which promise results that can't be delivered. Svelte Weight Loss requires more than just exercise and diet. Before undergoing this or any other weight-loss program, consult your doctor. Every plan is bound to have its proponents and detractors, and this one is no different.
Origin
Svelte Weight Loss was developed by Dr. Richard Bragg of central Florida, an aesthetic practicing physician with roots in cosmetic procedure. The program was developed based on the belief that insulin production plays a major role in weight gain and loss. When blood sugar rises, insulin production declines and your body starts to utilize the increased sugar levels as energy instead of fat and calories. According to Dr. Bragg's research, harnessing this phenomena in your body can help you effectively lose weight and keep it off. All that's needed is an increase in insulin production and a decrease in sugar intake.
How it Works
With Svelte Weight Loss, you learn how to train your body to burn fat and calories more efficiently and curb storage of sugars. Appetite suppression and injections are also utilized to control caloric intake daily. The injections are a mixture of essential vitamins and minerals, B12 and amino acids to promote healthy weight loss and proper nutrition. They help your body metabolize sugars and burn body fat as it was meant to be. Dr. Bragg has said most patients lose an average of 5 to 10 lbs. in the first week and can lose up to 20 lbs. in the first month. However, there are rules to follow, and dedication is mandatory. Skipping weekly check-ins can lead to discontinuation of treatment without a refund of any money already paid.
Intitial Visit
Upon your first visit, the Svelte Weight Loss staff assesses many factors. You undergo an EKG, complete blood workup, blood pressure check, vitals check, BMI calculations, orientation and a medical exam. Before leaving, you're given a personalized weight loss plan and your first vitamin mineral injection to jump-start your progress. You're also prescribed an appetite suppressant--FDA approved--to control hunger. A drawback to this system, however, is that you must take the injections in order to continue treatment. If you're looking for a weight loss program that does not require you to take a shot, this is not the program you need.
Weekly Check-In
Svelte Weight Loss requires weekly visits to track progress and keep the levels of vitamins and minerals to a healthy amount. You're given weekly injections, blood pressure monitoring, weekly appetite suppressants, and your weight is taken. Tracking progress ensures the weight-loss plan is working and that you have no adverse effects from the medications or injections. If a reaction does occur, medications and injections can be discontinued and replaced.
Transition
Once you achieve your desired weight loss and meet your goal weight, you're put in a transitional phase. This helps ease you into a life of healthy choices and teach you how to maintain your new body weight. At this point, you are introduced into what Dr. Bragg refers to as Zone Wellness. You are slowly taken off your medications and injections, allowing your body to naturally fight off hunger and keep up your metabolism without its previous assistance. You're still required to report weekly for weigh-ins and check-ups. As you are weaned from your medication, sleeplessness can occur, causing an increased risk of midnight snacking. Make sure that you practice self-discipline at this time to prevent falling off the wagon and regaining any weight.
Keeping Weight Off
Once transition is complete, you're in Dr. Bragg's Zone. You should be well equipped to keep the weight off without the use of medications. You have learned effective exercise techniques, healthy eating habits, and how to curb sugar cravings. You're still seen weekly for support, as no one is abandoned to deal with this on her own. Support can count for a high percentage of weight-loss success stories. Not all patients who complete transition will have 100 percent success, but odds are greater once you have learned all techniques.