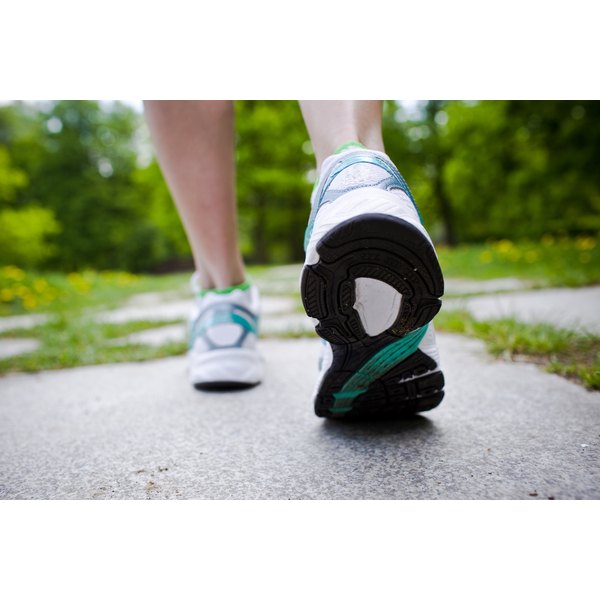 Carbohydrates have become the focus of many conversations, diets and workout programs. These small fuel sources, contain large amounts of power. Carbs are the quick-burning energy source for activities such as sprinting, underwater swimming and jumping in the air. These activities usually last less than two minutes. Although your body uses both fat and carbohydrates, the concentration can sway between one and the other. The body switches to using predominantly fat as fuel when your exercise is at a light to moderate level and lasts for 10 minutes or longer.
Select aerobic exercises that use your large muscle groups and are rhythmic and continuous in nature. For example, choose exercises such as walking, dancing, swimming, cycling, skating, rowing or stair climbing.

After a five- to 10-minute warmup at a low pace, increase your workout speed to a level that leaves you slightly breathless but able to carry on a conversation. When you can talk, you know that adequate oxygen is coming in so that fat is burned as fuel. If you cannot talk, your oxygen intake is low and your body shifts to using carbohydrates for fuel.

Measure your workout intensity level by heart rate to remain in the light to moderate range so you are guaranteed to burn fat as fuel. Subtract your age from 220 and multiply the result by 0.60 and 0.80. These numbers represent your exercise target heart rate.

Monitor your pulse by placing your first two fingers on the side of your neck, or on the underside of your wrist nearest to your thumb. Count the beats you feel in 10 seconds and multiply the result by six. Compare your pulse to your calculated target heart rate.

Increase your workout pace if you are below your targeted pulse. Decrease your workout pace if you are above your target heart rate.

Exercise at a steady state, within your target heart rate range, for at least 20 to 30 minutes to burn fat calories.

Cool down at the end of your workout with three to five minutes at a slow pace.

Tip

As your fitness level improves, increase the speed of your workout to burn a higher number of calories. Stay under your maximum heart rate, which is 220 minus your age, so that you do not switch your body into using carbohydrates as fuel.

Warnings

Speak with your doctor before you begin any cardiovascular workout program to determine if your heart is healthy enough for exercise.