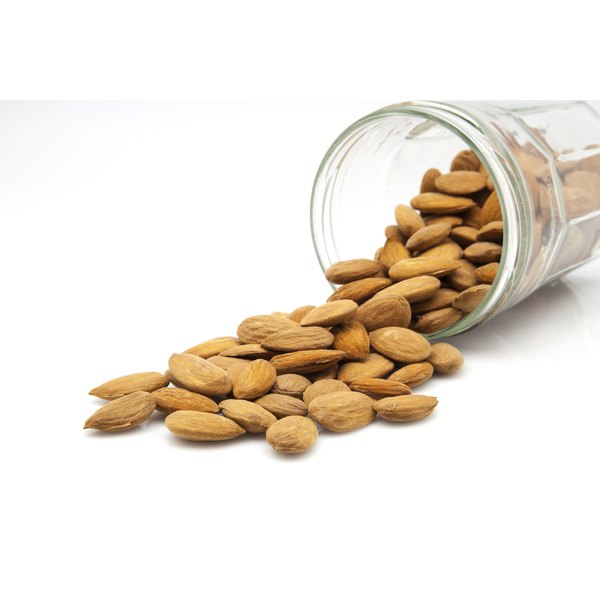 Approximately 10 to 35 percent of your daily calories should come from protein. On average, healthy adult women need 46 grams of protein every day, while healthy adult men need 56 grams a day. Almond butter is a healthy food that can help you achieve your protein needs and provide you with additional essential nutrients.
Macronutrients
One serving, or 2 tablespoons, of almond butter contains 6.7 grams of protein, which can help keep your muscles strong and your immune system healthy. In addition, one serving contains 196 calories, 14.7 grams of good fats and 6 grams of carbohydrates.
Vitamins and Minerals
Almond butter contains calcium, magnesium, phosphorus and potassium, all of which help keep your bones and heart strong. Almond butter also has vitamin E, which acts as an antioxidant to help decrease inflammation in your body.