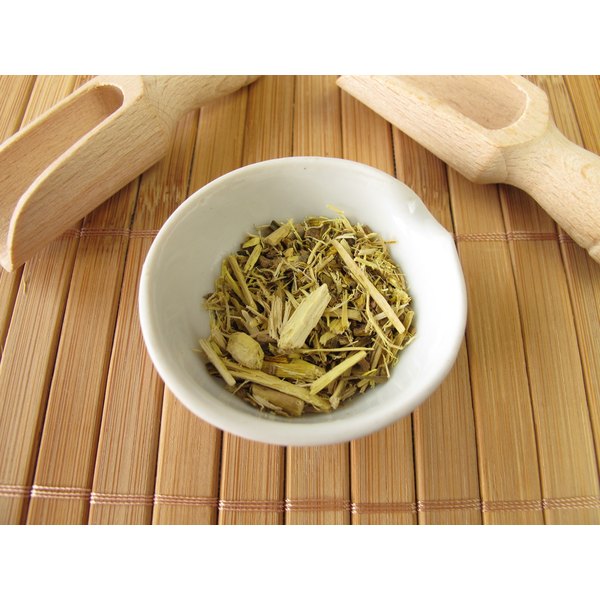 Native to Europe, the root of the barberry plant may yield health benefits when used medicinally. Always talk with your medical provider about the proper use and dosage of barberry root before you begin treatment with this supplement. Additionally, it is important to note that the safety and efficacy of barberry root have not been evaluated by the U.S. Food and Drug Administration.
Uses
Traditionally, barberry root has been used as an Indian folk medicine to reduce symptoms associated with diarrhea, stomach upset and fever. Barberry root may also have antimicrobial properties, which may make it effective against respiratory tract, urinary or digestive infections. Topical applications of barberry root may also alleviate inflammation associated with skin disorders, including psoriasis. However, additional research is needed to support the purported health benefits from using barberry root.
Oral Dosage
Barberry root is typically administered orally and is available in three different forms: tea, tincture and dried extracts. Adults may take 250 to 500 milligrams of dried barberry root extract up to three times each day, according to the University of Maryland Medical Center. A barberry root tincture, which may contain up to 80 percent ethanol or alcohol, may be taken by adults in 0.5 to 1.5 teaspoons doses three times each day. To prepare a tea, allow 2 g to 4 grams of dried barberry root to soak in approximate 2/3 cup boiling water for 10 to 15 minutes. This preparation of barberry root tea may be consumed three times daily by adults. Do not take barberry root for longer than one week unless you are under the direct care of a doctor.
Topical Dosage
Topical applications of barberry root are also available, and may be used to treat certain skin conditions. Adults may apply a 10 percent extract of barberry root in ointment to the skin three times each day. Like oral barberry root, topical barberry root treatments should not be used for longer than one week unless your medical provider instructs otherwise.
Contraindications
Always inform your physician of any health problems or concerns you may have before you begin using barberry root supplements. Women who are pregnant should not use barberry root. This herbal treatment may stimulate uterine contractions, which may cause preterm delivery or miscarriage. Barberry root should also be avoided while a woman is breastfeeding. Additionally, do not give a child barberry root unless told to do so by a health care professional.