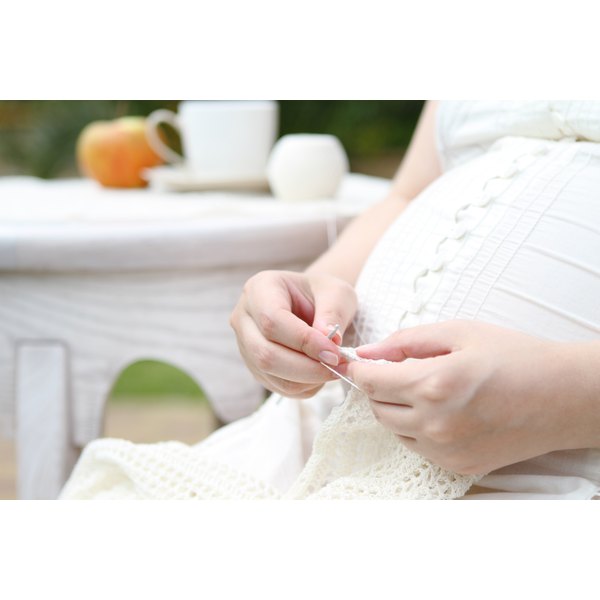 There are a wide variety of government resources available for single pregnant mothers who meet certain income guidelines. State and Federal resources provide everything from healthcare and food supplements to nutritional counseling and other referrals. Online resources for all pregnant single mothers that provide advice and guidance are widespread.
WIC
The Special Supplemental Nutrition Program for Women Infants and Children (WIC) is a federal program that provides funds through grants to organizations that serve low-income pregnant women and their children through places such as county health departments, clinics, migrant health centers and schools. The goal of WIC is to ensure the nutritional health of pregnant and breastfeeding women, infants and children up to 5 years old. To be eligible, single mothers must earn less than 185 percent of the U.S. Poverty Income Guidelines. WIC also is available to married pregnant mothers whose family meets the income guidelines. State agencies that participate in the WIC program are available through the Food and Nutrition Services website.
ACF
The Administration for Children & Families (ACF) is a division of the U.S. Department of Health and Human Services. The federal agency provides instruction and information on a variety of topics important to single pregnant mothers. Topics covered under the agency's purview include information about adoption and the foster care system, available childcare resources and referrals to health insurance programs. ACF is the agency that houses the Office of Child Support Enforcement. The program can help single mothers find errant fathers, help to establish paternity and enforce child support mandates.
NOSM
The National Organization of Single Mothers, Inc. is a nonprofit organization that provides informative articles, personal stories and tips for women raising children on their own. Networking events, blogs and support groups are posted on the site. The organization targets single women who are pregnant by choice or by chance. NOSM serves as a public advocate for single mothers and provides information on research and resources available about and for single mothers.
Community Support Solutions
Not all resources for pregnant single mothers are financial providers or national organizations. If your expecting a child, single and need support, you can find help through a local community agency or group. Websites such as Meetup.com provide an online way to locate local groups that match your needs. If you are looking for a more personalized way to find help, community centers, churches, health-care practitioners -- such as your OB or a pediatrician -- can also direct you to a local support group.