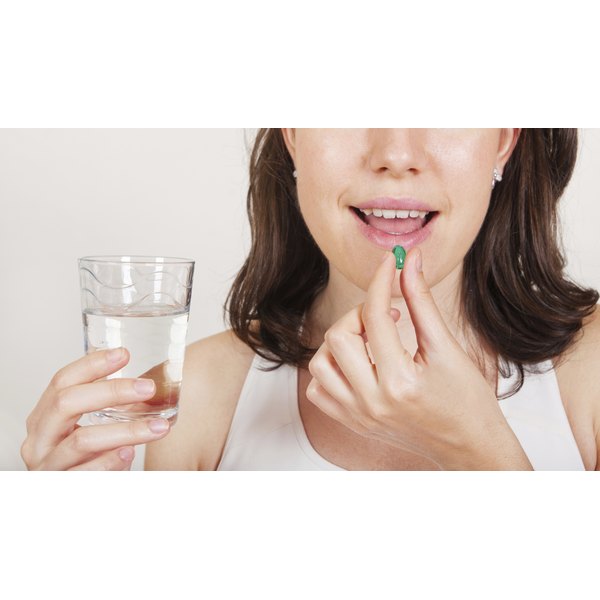 CKLS stands for colon, kidney, liver and spleen. The CKLS diet is not your average diet. For example, there is no calorie counting or a list of foods you should eat. In fact, this type of diet is not even made for weight loss, but was rather created for detoxification purposes. Speak to your doctor before making any drastic changes to your diet or adopting the CKLS diet.
History
The New Body Products company was established in Compton, California in 1976 by Dr. Paul Goss, who is also its president. Goss grew up in the small rural community of Alcoa, Tennessee. Graduating from Stillman College in Alabama, he became an organic chemist and a holistic health practitioner. In addition to running New Body Products, Goss also lectures all over the world on the benefits of holistic medicine, though he is not a medical doctor.
Background
The CKLS diet consists of taking two capsules of the CKLS formula per day. These capsules are an all-natural vegetarian formula. New Body Products claims that it does not use pesticides on any of its products. This company also states that the ingredients in these capsules have diuretic properties. Since CKLS is a detoxification diet, purportedly accomplishing this through regulating your bowel movements and expelling toxins through the bowels. CKLS claims that problems with your kidney, liver, spleen and colon can be corrected by this process.
Purported Benefits
New Body Products encourages dieters to eat nothing but vegetables, fruits, organic oats and raw foods when taking this herbal remedy, claiming that cleansing your colon, kidneys, liver and spleen helps to decrease sluggishness and eradicate stress. Other benefits listed by the company include preventing tiredness, constipation, headaches and colon pockets.
Ingredients
The CKLS diet formula contains aloe vera resin and chamomile. According to the National Center for Complementary and Alternative Medicine, aloe vera is a known laxative. CKLS also contains cascara sagarda, which the Drugs.com states is also a laxative, and the diuretic herb uva ursi. Other active ingredients include cayenne, mullein, eucalyptus, fenugreek, dandelion and chaparral.
Warnings
This colon-cleansing pill should not be used without first consulting your physician. Certain herbs cannot be taken with certain over-the-counter and prescription medications. This is due to interaction between some drugs and some herbs. The company itself does not offer any statistical data to show that this product is effective.