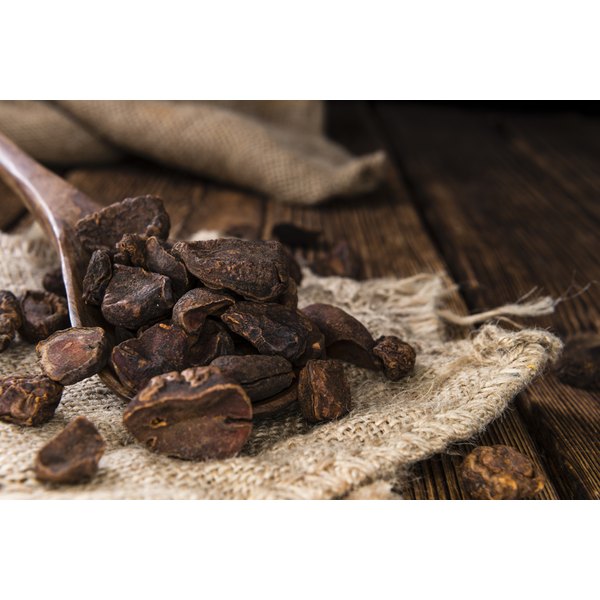 There are so many fat burner blockers on the market, it is difficult to know which ones are most effective. None of these are meant to take the place of diet and exercise, but rather complement a weight loss regimen. It is important to look for particular ingredients and dosage amounts to determine the right fat burning pills and blockers for you.
Slim Quick Extreme
SlimQuick Extreme is a fat burning pill for women that contains stimulants such as caffeine, yohimbine, theobromine and hoodia to help increase energy. This product also includes quercetin. According to an article by the "International Journal of Sport Nutrition and Exercise Metabolism," quercetin helps enhance endurance so you can exercise for longer periods of time and burn extra calories.
Liporexall
Liporexall is a diet pill that contains many ingredients suggested to decrease belly fat and general body fat, while enhancing weight loss regimens. Some of these include forslean, 7-keto and tonalin. It also contains Coleus forskohlii which can help improve your body composition. According to a study published in the "Journal of the Pharmaceutical Society of Japan," this ingredient may help reduce weight and burn fat stores in the body. Keep in mind this study was performed on rats and not human beings.
Alli
Alli is a weight loss supplement that has been scientifically proven to promote weight loss. Orlistat is the primary ingredient in Alli and it encourages weight loss by decreasing your body's fat absorption rates, states the National Institutes of Health. Most fats from food contain a lot of calories, so the lack of absorption provides a calorie deficit that results in fat loss all over the body.
Zantrex 3
Zantrex 3 is a top-rated, over-the-counter diet pill as it contains 300 mg of caffeine. This is the primary ingredient, but the other ingredients ginseng, maca root, kola nut and green tea extract can also help burn fat.