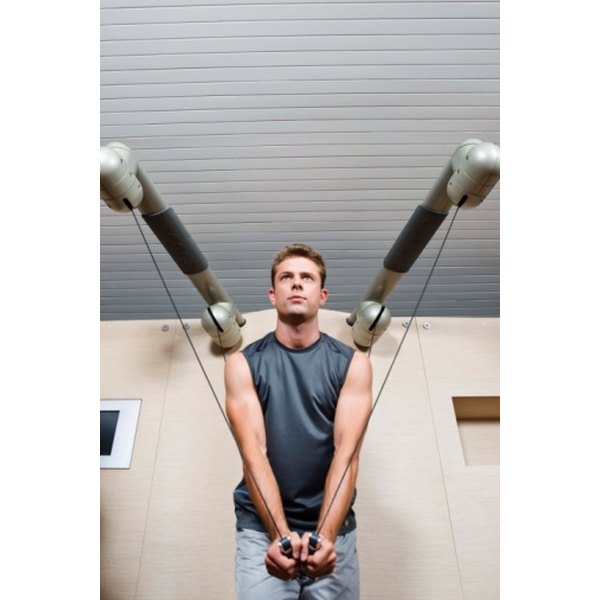 Exercise science degree programs prepare students for several careers related to medicine, education, athletics and occupational health. These programs teach students about the physiology of movement, and usually offer instruction in anatomy, biomechanics, rehabilitative therapies, motor development, neurophysiology and motor coordination. Graduates of a bachelor's degree program have the option to work in entry-level positions or go on to graduate school for advanced exercise science degrees.
Recreational Therapist
Recreational therapists coordinate or plan recreation programs for people in nursing homes, hospitals and assisted-living facilities. Job duties include conducting therapy sessions, developing individual patient treatment plans, preparing reports to document patient progress, helping patients engage in leisure activities, encouraging patients to participate in social activities and working with other treatment team members to evaluate recreational programs. Most of these positions require a bachelor's degree, but some facilities will accept applicants with recreational therapy experience in lieu of a degree. The median annual salary for a recreational therapist was $39,440 in 2009, according to the Occupational Network Database.
Personal Trainer
A personal trainer helps clients determine their current level of physical fitness, as well as set and achieve fitness goals. This type of trainer works one-on-one with a client or with small groups of two or three clients. Other duties required in this position include monitoring client progress, advising clients about lifestyle changes and documenting the results of client exercise sessions. Personal trainers who want to advance to management positions should pursue a degree in exercise science, physical education, biomechanics, kinesiology or physical education. The U.S. Bureau of Labor Statistics reports that fitness trainers had a median annual wage of $29,210 in 2008.
Physical Education Teacher
Physical education teachers lead group classes in elementary schools, middle schools, high schools and colleges. Those who want to teach physical education should complete a degree in exercise science, physical education, kinesiology or a related discipline. This position also requires the completion of education courses and teacher certification for those who want to teach at the elementary or secondary level. In addition to teaching physical education classes, physical education teachers may also have to teach health classes, coach school sports teams or monitor students during lunch and recess periods. The average salary for a physical education teacher ranges from $34,002 to $50,711, according to the PayScale website.
Athletic Director
Athletic directors plan and organize sports and recreational activities in elementary schools, high schools and colleges. This position requires a bachelor's degree in exercise science, physical education or a related discipline, as well as a teaching certification for those who want to work in primary or secondary schools. Other duties of the athletic director position include encouraging good sportsmanship, scheduling athletic events, helping students improve their athletic skills and encouraging positive team dynamics. The median annual salary for an athletic director is $77,740 as of December 2010, as reported by StateUniversity.com.
Cardiopulmonary Rehabilitation Specialist
Cardiopulmonary rehabilitation specialists work with patients who have heart and lung problems such as emphysema, heart disease, asthma, angina and chronic obstructive pulmonary disease. Responsibilities of this position include assessing patients, designing program activities, suggesting treatments to improve patient conditions, supervising patient exercise and monitoring patient progress. To work as a cardiopulmonary rehab specialist, students should obtain a degree in exercise science, nursing, respiratory therapy, physical therapy or a related field. The salary for a entry-level cardiopulmonary rehabilitation specialist ranges from $18,000 to $30,000 per year, according to ExploreHEALTHCareers.org.