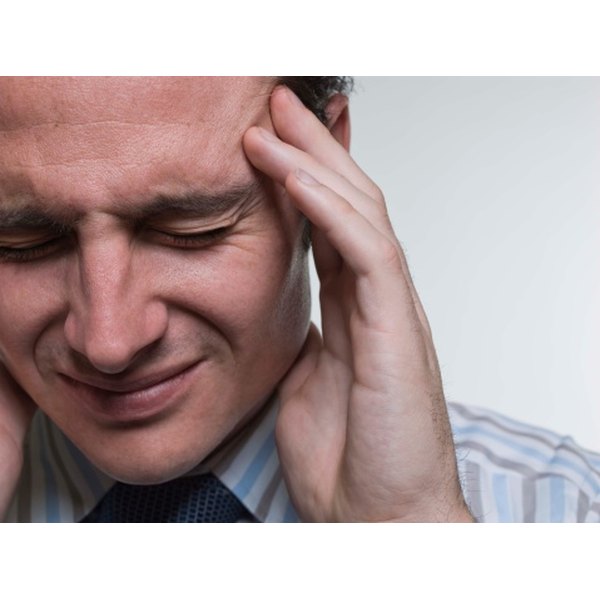 Stacker is a brand of weight loss and energy supplement that contains a blend of herbs and caffeine. It is promoted to help burn fat and speed metabolism. Like other dietary supplements, Stacker products are not approved by the FDA as safe or effective for weight loss. Understand the potential benefits and risks of using Stacker for weight loss allows consumers to reduce the risk of adverse effects.
Ingredients
In addition to 200 milligrams of caffeine anhydrous, Stacker 2 contains a proprietary blend of 198 milligrams yerba mate, kola nut, white willow bark and cassia mimosoides extract. Other active ingredients include a TriGuggLyptoid3 complex consisting of 25 milligrams green tea, gymnema leaves and gugglsterone.
Effects
Stacker 2 contains no ephedra — the dangerous stimulant linked with heart problems and sudden death. According to the Stacker 2 website, Stacker may be useful for burning fat, reducing food cravings and boosting a slow metabolism, though these claims have not been validated by the FDA.
Caffeine — the main active substance in Stacker 2 — is a common ingredient in many weight loss aides. According to the Mayo Clinic, caffeine has mild appetite suppressant effects, helps speed loss of water weight and boosts body temperature — all of which may be helpful in losing weight.
Side Effects and Risks
Like any supplement, Stacker can cause unwanted side effects. Many of the side effects stem from caffeine, which can be dangerous in high doses. The Stacker 2 website warns that exceeding the recommended dose can lead to stroke, heart attack and other serious complications. Side effects such as nervousness and insomnia may be worse in people who are sensitive to caffeine or who take high doses.
Discontinuing caffeine intake after prolonged use can lead to withdrawal symptoms. According to a 2004 study by researchers at Johns Hopkins Medicine, caffeine withdrawal can cause depression or irritability, headache, difficulty concentrating, drowsiness and flu-like symptoms.
Safety Precautions
Follow dosing directions on the label when taking Stacker 2. The Stacker 2 website warns that consuming caffeine with Stacker products can lead to serious adverse health effects. Consult a doctor before using Stacker 2 if you are sensitive to caffeine, and avoid taking Stacker with alcohol. In case of overdose, seek medical assistance immediately.
Considerations
Stacker is not approved by the FDA for weight loss and is not a substitute for a healthy diet and exercise. If you experience severe or persistent side effects when taking Stacker, discontinue use and seek medical attention.