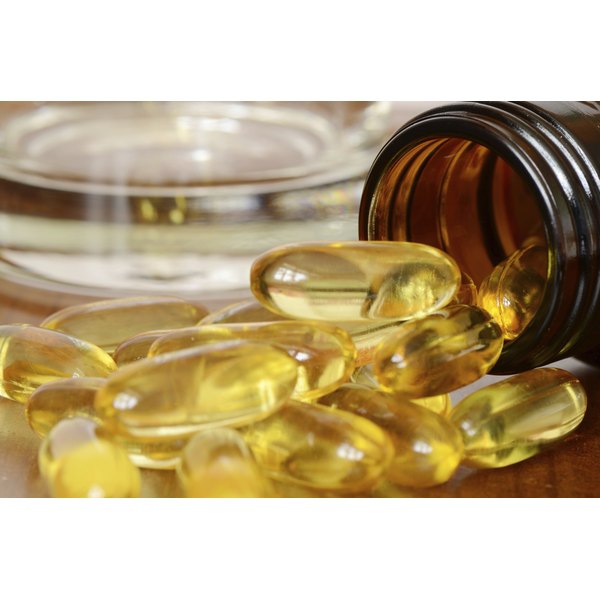 Many brands and types of fish oil pills are available in stores and online. These supplements may benefit your heart, brain and skin, but only if the fish oil is high-quality and from a reputable source. Check that the fish oil is molecularly distilled to remove toxins such as mercury and PCBs. Freshness is also a key factor in fish oil supplements. If fish oil pills smell overly fishy, they may be rancid and no longer maximally effective.
Xtend-Life Omega-3 DHA Fish Oil
Xtend-Life is a supplement supplier based in New Zealand that claims to provide some of the purest and freshest fish oil supplements available. Xtend-Life says it prides itself on managing every aspect of production of its fish oils – from harvesting fish off the pristine waters of New Zealand to rigorously ensuring the quality and freshness of its product right before shipment. Xtend-Life Fish Oil supplements are recommended by a number of independent health websites such as FishCapsules.com, which ranks Xtend-Life as its top-rated fish oil. The fish oil supplements offered by Xtend-Life are very high in the omega-3 fatty acid DHA. This fatty acid, often found in low levels in other fish oils, is perhaps the most important component of fish oil supplements. High DHA levels make Xtend-Life Fish Oil more bioavailable and up to 2.5 times more effective at reducing inflammation, according to information provided by Xtend-Life. Xtend-Life regularly tests its products for mercury contamination as well as freshness. The latest test results for Xtend-Life are regularly updated on its website. Xtend-Life Fish Oil supplements are enteric-coated so that they do not dissolve in your stomach, but rather in your intestines. This time-release mechanism prevents fish-flavored burping side effects common to many other fish oils.
Nordic Naturals Fish Oil
Nordic Naturals offers a wide range of fish oil and omega-3 supplements. These supplements are molecularly distilled and regularly tested for optimal quality. Nordic Naturals is perhaps best known for its superbly rated Cod Liver Oils, which claim to greatly surpass the Norwegian Medicinal Standard and European Pharmacopoeia Standard for purity and freshness. Nordic Naturals offers fish oil supplements specifically for children to help ensure proper brain development. Nordic Naturals fish oils are regularly recognized by independent health organizations such as "Better Nutrition" magazine as the best fish oil supplements available.
Spectrum Organics Fish Oil
Spectrum Organics Fish Oil is molecular distilled to enrich omega-3 levels and remove potential toxins. Product information provided by Spectrum.com explains that Spectrum fish oil is derived from nonthreatened Arctic fish species such as anchovies, mackerel and sardines, which are low on the food chain. This ensures that Spectrum's fish oils test well below the recommended standards for contaminants such as mercury and PCBs. In addition to fish oil, Spectrum also offers a cod liver oil supplement, which contains more DHA than its fish oil pills. A number of consumer review services such as Wize.com give Spectrum fish oils a very high rating. These product reviews explain that Spectrum fish oil supplements have neutral flavor and do not cause fishy burps like other fish oil products.