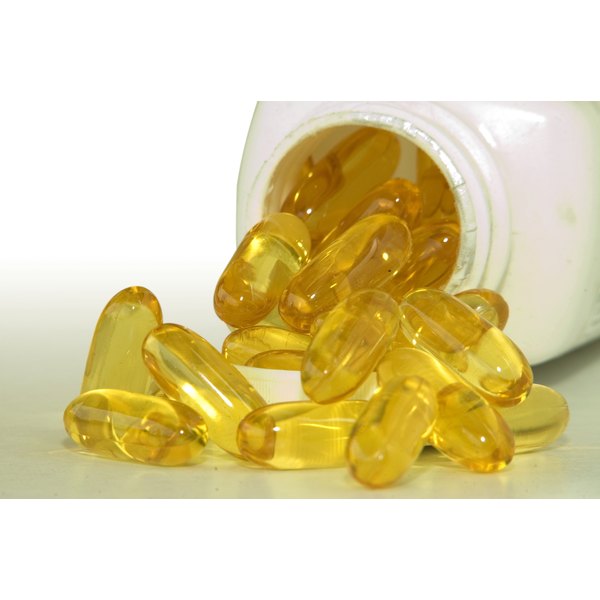 The term "fat burner" may cause weight loss seekers to come to attention. If you need to lose weight, then a product that claims the ability to burn off your fat will prod you to make its acquaintance. "Fat burning" is one attribute promoted by the makers of C9-T11 Fat Burner. There is evidence that the active ingredient in this product has weight loss properties, although there is some concern regarding its effect on maintaining the newly achieved lower weight in the long term.
What is C9-T11?
C9-T11 is the abbreviated version of the "Cis-9, Trans-11" isomer of CLA. Conjugated Linoleic Acid, or CLA, has two isomers, the "Cis-9, Trans-11" and "Trans-10, Cis-12" isomers. Most CLA preparations have equal parts of these isomers and many manufacturers of CLA products use safflower as their source.
The Company Claim
The C9-T11 softget capsules are marketed as a muscle builder and fat burner, and the C9-T11 Fat Burner website asserts that the product will increase muscle growth, reduce abdominal fat, help maintain healthy cholesterol, triglyceride and insulin levels and boost your immune system.
Supporting Evidence
A study published in the "American Journal of Nutrition" in 2004 reported the effect of CLA on body fat mass, or BFM in healthy, overweight individuals. In a one year study, subjects were given CLA supplementation and their body fat mass was measured at the end of the study. It was found that compared to a control group, the test subjects had significantly lower BFM, leading to the conclusion that long term CLA supplementation does reduce body fat mass in otherwise healthy overweight individuals. This study supports the possibility that C9-T11 Fat Burner, with CLA as its active ingredient, could prove beneficial to those wanting to lose weight.
Maintaining Your Weight With CLA
A more recent study was reported in The American Journal of Nutrition in 2006. One hundred subjects who had lost more than 8 percent of their initial body weight on an eight week diet were used in a study of CLA supplementation over one year. It was found that a 3.4 g daily dose of CLA did not prevent test subjects from regaining weight and body fat mass. These results suggest that it might be best not to rely on C9-T11 Fat Burner to help you maintain your body weight.
C9-T11 Review
C9-T11 is sold in 1,000 mg softgel capsules, with a recommended dosage of a minimum of three capsules per day. The supplement review site "utltimatefatburner.com" notes that the makers of C9-T11 give no indication of how much CLA is actually included in their product, hence you cannot gauge the efficacy of the dosage. This reviewer considers the C9-T11 Fat Burner over-priced compared to other CLA products, and points out that since CLA appears to be the only active ingredient, you can reap the weight loss benefit of CLA by getting this ingredient from less expensive products.