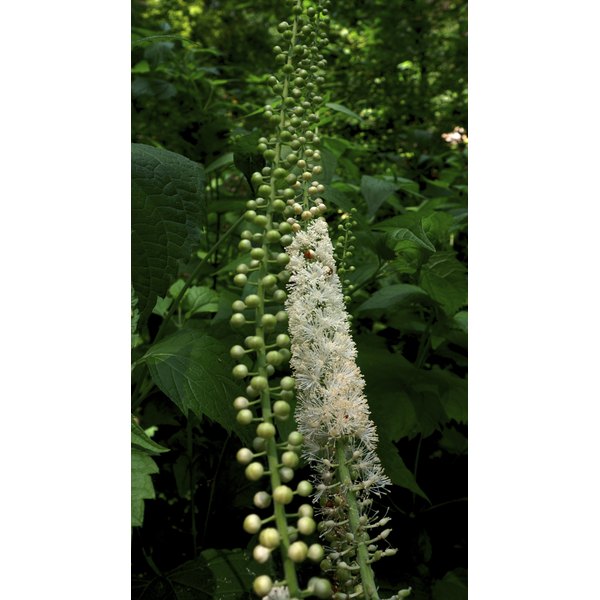 Remifemin is an herbal supplement containing a proprietary, standardized extract of black cohosh root (Cimicifuga racemosa). Black cohosh has been used in traditional herbal medicine to treat menopausal symptoms. Clinical trials and studies have examined the efficacy and safety of Remifemin in treating symptoms such as hot flashes and night sweats. They suggest that Remifemin may safely relieve menopausal symptoms with few side effects.
Remifemin Study
The controlled, double-blind, multi-center study, published in The Journal of Women's Health and Gender-Based Medicine, evaluated the effects of two doses of C. racemosa extract (Remifemin) on perimenopausal and postmenopausal women. Researchers at four gynecological clinics in Poland administered either 39 mg or 127.3 mg of C. racemosa extract daily to 150 perimenopausal and postmenopausal women between the ages of 42 to 60 for a 24-week period. Blood and vaginal cell samples were obtained from the participants. The Kupperman Menopause Index and the Self-Rating Depression Scale were used to measure menopausal symptoms.
The Results
The researchers found that most women in both dosage groups experienced a 70 percent reduction in physical and emotional menopausal symptoms after taking Remifemin for 12 weeks. The higher dose did not have a therapeutic advantage to the lower dose. Furthermore, both doses did not change hormonal levels. Vaginal cytology did not reveal any changes, indicating there were no estrogenic effects on vaginal tissue. "Despite the absence of a placebo group, this study suggests that C. racemosa extract is associated with improvement in menopause symptoms without evidence of estrogenlike effects," the study authors wrote.
The Main Point
Earlier animal studies suggest that black cohosh may have a weak estrogenic effect that can increase the risk of breast or uterine cancer. However, the above study found that there was no estrogenic effect in perimenopausal and menopausal women taking Remifemin. Longer clinical studies are needed to reveal risks that may not be evident in shorter studies. Black cohosh has a low incidence of side effects such as gastrointestinal upset and headache. Pregnant or breast-feeding women and women with breast cancer or liver problems should not take Remifemin. The American College of Obstetricians and Gynecologists state that black cohosh is helpful for hot flashes but should not be taken for longer than six months unless under the care of a physician. Black cohosh has no known interactions with other drugs.