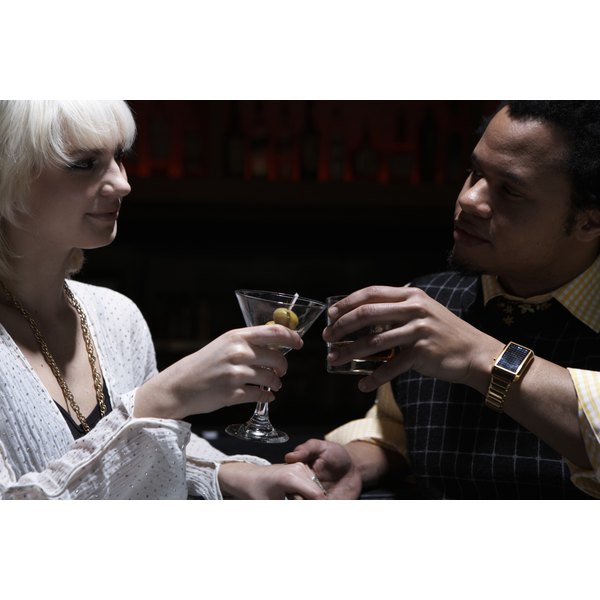 Three Olives vodka comes in a variety of flavors, including the basic unflavored version. While they have different effects on your palate, most of them have the same impact on your calorie count.
Identification
Three Olives Vodka comes in at about 69 calories per 1 oz. shot, notes the Drinks Mixer website. Estimates for the calories in a shot of vodka do vary slightly, however, with the College Drinking Prevention website listing the average calorie count for vodka at 65. Across the board, Drinks Mixer says distilled alcohols register at 69 while the college site says they come in at 65.
Types
Three Olives comes in orange, vanilla, cherry and grape flavors. All of these register at 69 calories, according to DrinksMixer.com.
Considerations
According to Medline Plus, 1.5 oz. alcohol, including Three Olives Vodka, generally has same calories as a 5-oz. wine or a 12-oz. beer. However, any sugary, carbonated beverage or juice will add calories if it's mixed with your vodka in a cocktail.