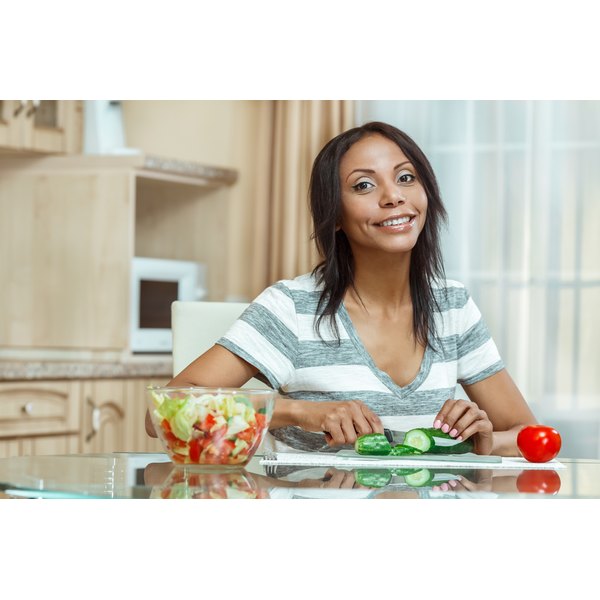 With so many diets out there and it can be hard to know which are the most effective. Many of these diet plans have different science to support how certain foods will help you lose weight. While it may be difficult to settle on a plan, there are many diets that can lead to success in weight loss if they are followed consistently and combined with healthy living.
Be Healthy
To be truly successful with any diet, it is most important to concentrate on being healthy and not necessarily becoming thin. Obsession with only the weight-loss component of a diet can potentially lead to bad, unhealthy decisions that can negatively affect you in the long run. Always put your health first when dieting.
Mediterranean Diet
The Mediterranean Diet plan is best for people who enjoy cooking. The Mediterranean Diet encourages dieters to eat things native to the Mediterranean region, including fresh fruits and vegetables, cereals and nuts, and limited amounts of meat. Between 25 percent to 35 percent of this diet consists of fat that mainly comes from olive oil and nuts (References 2).
South Beach Diet
The South Beach diet focuses on controlling insulin levels by eating unrefined carbohydrates such as brown rice, whole-wheat bread and whole-wheat pasta. The creators of the diet claim an initial weight loss of eight to 13 pounds in the first two-week if the plan is followed closely. It also offers a website for diet support with calorie databases, recipes, menus and other tools.
In the Zone Delivery Diet
The Zone diet promotes weight loss by providing frozen meals for its dieters with certain percentages of carbohydrates, fats, and protein for each meal. Meals have 40 percent carbs, 30 percent proteins, and 30 percent good fats and they cost about $40 per day with the per delivery fee.
Weight Watchers Diet
The Weight Watchers plan comes from a large, accessible company that offers a strong support system to go along with a focus on exercise and improved diet. A key feature of Weight Watchers is its Momentum Program that assigns a point value to food items based on calories, fat, and fiber. The goal of the program is for dieters to stay within their specific daily points range to lose weight, keep track of what food they're eating, and learn which foods are healthiest. Weight Watchers takes a multi-pronged approach to touch on all important aspects of weight loss – it's more than just a diet plan – but it does cost $39.95 per month or $65 for three months with an automatic renewal of $16.95 for each following month.
Exercise and Lifestyle
Only changing the way you eat is sometimes not enough for a diet to be successful. Many popular diet plans fail because they do not properly focus on exercise and helping the dieter switch to an active lifestyle. You can eat better, but if you continue with a "couch potato" existence, your diet will most likely yield unsuccessful results over time, says the Diet Channel. It is critical to combine regular exercise and an active lifestyle with a diet plan for the best opportunity to be successful.