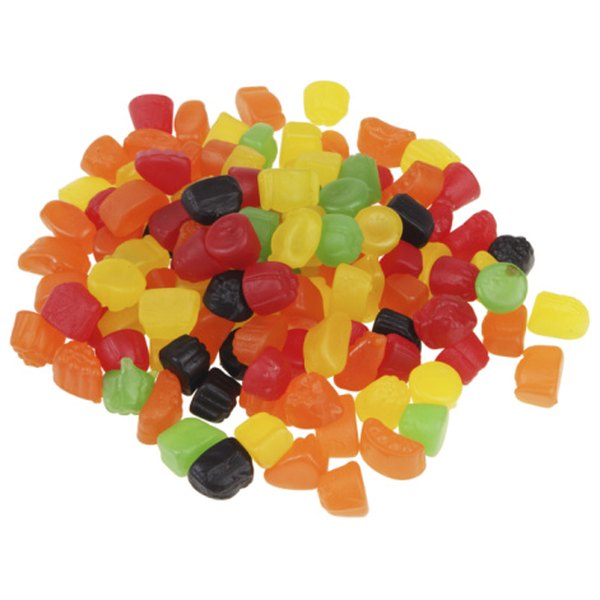 Malic acid is commonly found in tart fruits and drinks; it's the substance that gives them their sour taste. However, it is not just a chemical that makes things taste sour--it also can be prescribed by your doctor for certain applications and used by your dentist to assist in filling cavities, in addition to being an active ingredient in many makeup and skin care products, making malic acid a very versatile substance. Always check with your doctor before using malic acid, as it can cause adverse effects when interacting with other drugs.
Flavoring
Malic acid is added to many foods and candies to give them a more tart taste. Fruity-tasting candies and confections rely on malic acid as a flavoring agent, as do some sodas. Malic acid can be used to preserve certain flavors, or enhance flavors in processed foods that lose some of their natural flavoring during the processing, like canned fruits.
Blood Pressure
A 2009 study published by a group of doctors in the "Journal of Clinical Biochemistry and Nutrition" suggested that malic acid is beneficial in lowering blood pressure (along with other acids, such as various types of vinegar). While more studies are necessary to bring about more conclusive results, it's a promising lead on a blood pressure-lowering supplement.
Tooth Cleaning
Dentists commonly use malic acid as a cleansing agent on a tooth before filling a cavity. The malic acid removes any particles of food left behind, and leaves a completely clean surface for the dentist to work on, all while being safe for to swallow in small amounts.
Skin Peel
Malic acid is a common ingredient in chemical peels. A chemical peel is applied to the skin to burn away the first layer of dead skin, leaving smooth, fresh skin underneath.
Pain Relief
The Food and Drug Administration identifies malic acid as being an effective pain reliever for certain conditions, like the pain sustained from a ischemic reperfusion injury. Malic acid can also act as an anti-inflammatory agent, but the FDA warns that malic acid has not yet been approved for such an application.
Cosmetics
Malic acid works as a pH-balancing agent in many cosmetics, making these products safer for your skin.