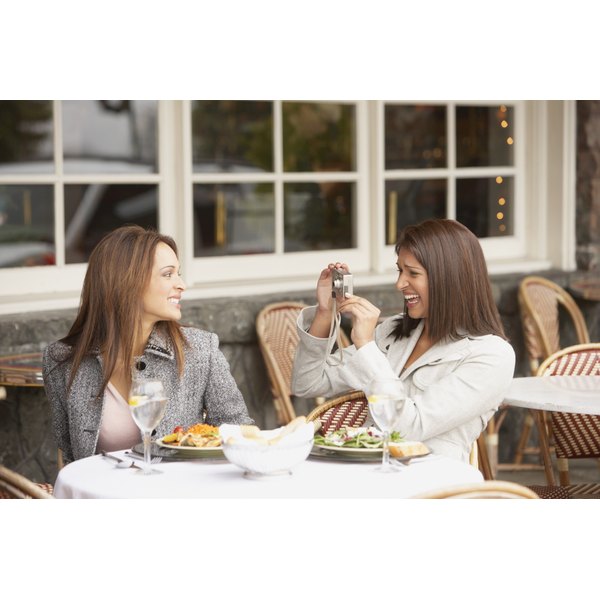 Developed by members of a family in Omaha, Nebraska, the F.A.S.T. Diet offers a weight-loss strategy that focuses on teamwork, specifically family teamwork. The diet's acronym stands for "Families Always Succeed Together," and it certainly proved successful for the eight-member Dean family, whose members lost a total of 501 lbs. The diet offers no gimmicks or drugs but instead relies on building a support system to help ensure that dieters reach their goals.
Origins of the Concept
Siblings Tony and Julie Dean, self-described "fatties" for much of their lives, first broached the idea of a family-wide diet at a 2005 get-together with their parents and other siblings, all of whom had weight problems. The concept was simple: If they all committed to a program of weight loss, there would be strength in numbers and a built-in support system for family members experiencing moments of weakness.
The Plan in Action
The Dean family kicked off the family-wide diet in January 2006 and over the course of a year achieved heartening results. In an appearance on ABC-TV's "Good Morning America" in January 2007, the family told host Robin Roberts about their individual and collective results. While the family as a whole lost a total of 501 lbs., parents Mike and Sheila Dean shed 101 and 55 lbs., respectively. Tony and Julie Dean, the siblings who got the ball rolling, lost 36 and 58 lbs., respectively, and their four brothers and sisters each lost between 32 and 94 lbs. over a 12-month period.
Tracking Calories
Participants on the F.A.S.T. diet must keep track of their daily intake of food, including the calories, fiber and protein in each food choice, according to Jane Palmer, who reported on the Deans and their diet plan in an article in the "Omaha World-Herald." The daily individual goal for each F.A.S.T. dieter is to eat at least 500 fewer calories than are needed to maintain his weight. This reduction in caloric intake should result in a weight loss of at least 1 lb. weekly. One caveat, however: If you can't find accurate nutritional information about a possible food choice, don't eat it. Guides and charts with such information, including specifics on popular restaurant menu items, are widely available online and in print.
Daily Exercise
If you're looking for a diet that requires no physical activity, then F.A.S.T. is not for you. A fundamental requirement of this weight-loss program is a minimum of 30 minutes of exercise daily, preferably in a gym or fitness club. This exercise, coupled with the daily reduction in caloric intake, maximizes the weight reduction that can be achieved using the plan.
Buddy System
To ensure that dieters meet their daily exercise and calorie-cutting goals, the F.A.S.T. program sets up a buddy system. Buddies are required to check in with each other by noon daily to trade information on their progress during the previous 24 hours. Each pair of buddies is part of a larger group, ranging in size from six to 10. If a buddy fails to check in as required, her partner is required to report this to the larger group, which then increases the pressure on the errant dieter to comply.