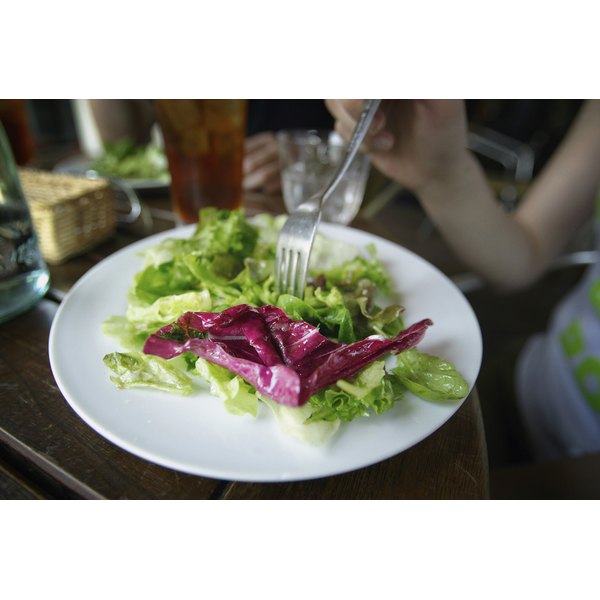 If you are overweight, the frustration and disappointment resulting from failed diet pills and crash diets can wear on your self-esteem. While some weight-loss surgery methods have shown to be effective, there are risks involved as with any surgical procedure.
Then there's also the cost and recovery time, both of which can be substantial. There are some non-surgical weight-loss procedures and tools, though, that can help you achieve your goals and not break the bank.
Diet Pills
Diet pills can provide short-term weight-loss, according to UC Davis Medical Center. They stop working once you stop taking them, however. There have only been two weight-loss pills the Food and Drug Administration has approved as being safe for long-term use. Orlistat is a drug that works by blocking enzymes in your digestive system from breaking down fat. This method is also approved for over-the-counter use in the form of the pill Alli. Sibutramine, the other approved drug, works by increasing metabolism and affecting neurotransmitters. It is prescription-only.
Eating Changes
The healthiest and most effective way to lose weight is to eat better. Often, though, that is easier said than done. The National Institute of Diabetes suggests taking weight loss one step at a time. Start small; read food labels, substitute products loaded with fat like whole milk with skim or replace the 3 p.m. candy bar with a handful of nuts. The small steps will snowball into healthy life-long habits.
Living Healthy
The Ohio State University Medical Center offers a weight-loss program based around behavior modification. This involves attending counseling sessions that help you make changes to your lifestyle and formulating a practical exercise program designed to fit you.
The center also focuses on changing your attitude, emphasizing the importance of supportive relationships and proper nutrition. The key to such programs is understanding that long-lasting weight loss can not be found in diet pills and procedures alone, but through a commitment to changing your entire lifestyle.