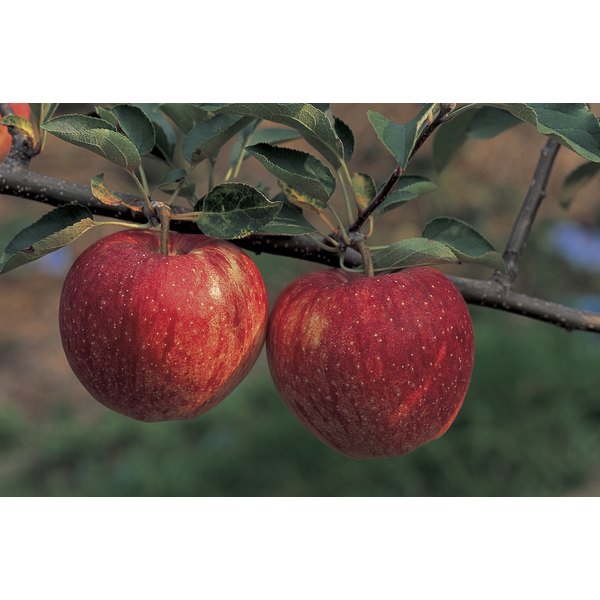 You can supposedly lose 30 pounds in a month on the hCG diet. The diet requires followers to consume only about 500 calories daily; to eliminate all grains, sugars and dairy products from their meals; and to take daily injections or drops of human chorionic gonadotropin hormone, or hCG. If you stop losing weight or cheat on the plan's guidelines, you're instructed to exchange your regular meals for an apple day. Nutrition experts, including Harvard Medical School Assistant Professor of Medicine Pieter Cohen, say the hCG diet is unsafe, so talk to your doctor about the possible dangers before beginning.
Have the recommended hCG diet breakfast of tea or black coffee at your regular time. Stir a calorie-free artificial sweetener like stevia and a small amount of milk into the beverage, if desired.

Limit your food to six large apples and only enough water -- tap or mineral -- to avoid thirst for the next 24 hours. Choose from any variety of apple and eat them at any time of the day when you feel hungry.

Continue to take the recommended amount of hCG injections or drops for the day.

Resume the regular 500-calorie hCG diet at lunchtime the following day.

Warnings

Over-the-counter hCG weight-loss drops and injections are illegal. The U.S. Food and Drug Administration cautions that the hCG diet supplies too few calories per day to provide the nutrients like vitamins, minerals and protein your body needs to function properly. The low caloric intake may increase your risk of cardiovascular and neurological problems and may make you more likely to develop gallstones. In addition, the FDA contends there is no evidence that supplementing with hCG aids weight loss better than other programs that are safer and less drastic.