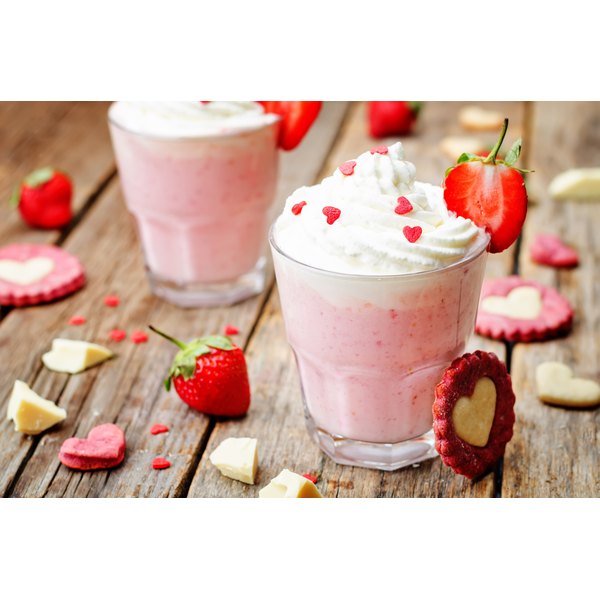 The Suddenly Slim Diet is an approach to dieting that uses meal replacement shakes and large amounts of daily supplements. This is not a diet that should be carried out for a long stretch of time; the body tends to lose a lot of water weight quickly, but weight loss tapers off shortly thereafter. The body adapts to thermogenic supplements very quickly, and herbal ingredients such as ephedra, caffeine and other stimulants carry risks that you should discuss with your doctor before use.
Take one caplet of the Slim 'N Up formula three times daily. Drink a large glass of water with each caplet approximately 30 minutes before meals. Slowly increase to two capsules thereafter, according to your comfort level. Slim 'N Up is an herbal formula that is meant to reduce hunger and increase energy, states the Suddenly Slim company.

Take one or two of the Reneu formula capsules twice a day, once after breakfast and again at bedtime, with an 8 oz. glass of water. Start with one capsule and increase to two capsules as you build tolerance. The Reneu formula is a detoxification and cleansing formulation that uses all-natural herbs to support weight loss.

Eat two eggs for breakfast with one slice of Ezekiel bread, a sprouted whole-grain bread, and a half grapefruit. At midmorning, enjoy a half of a large apple. Enjoy a Body FX Shake for lunch with gelatin and one slice of whole-wheat toast. Consume the Trimbolic drink mix as an afternoon snack. Dinner should consist of lean beef or chicken, a salad with spinach, broccoli and asparagus and a cup of brown rice. These lean and balanced meals support optimal metabolism and weight loss.

Eat a half cup of cottage cheese as a late evening snack, and drink at least 8 oz. of water with every meal and snack. Get plenty of sleep, at least seven hours, to replenish the body. The body recuperates during sleep.

Take a 30-minute walk early the next morning, and continue these walks every other day for the full 28 days of the diet. Exercise is important for the synergy of weight loss effects through diet, supplementation and exercise. Substitute walking with biking, running, swimming, skiing or whatever sport you enjoy.

Tip

Eat only foods that are listed on the Suddenly Slim menu.

Warnings

Before taking any herbal supplement or weight loss drug, you should consult your doctor about the safety of the diet and whether it is appropriate for you. Many herbal ingredients may have beneficial health effects, but drugs may involve health risks.