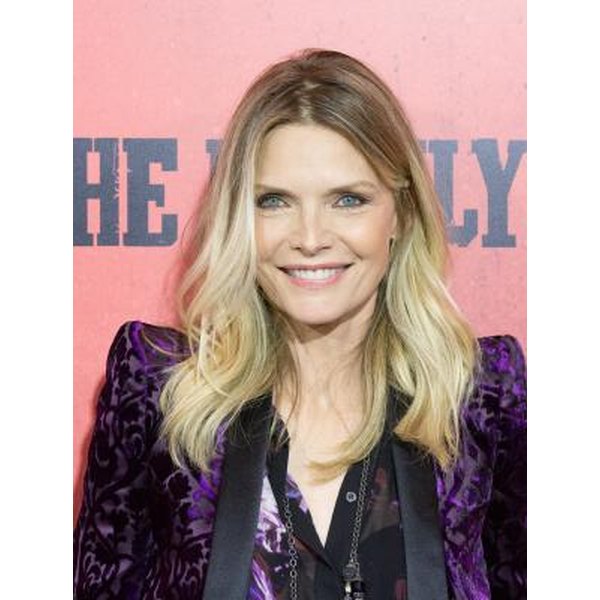 Looking good in your 50s requires a savvy combination of aging gracefully and defying your calendar age. Your 50s are when bad beauty behaviors -- like smoking, soaking up too much sun or over-processing your hair -- can start to show up, so you may have to do a little damage control in addition to your regular beauty routine. But if women like Madonna, Ellen Barkin and Susan Sarandon have taught us anything, it's that your 50s can be beautiful.
Apply a rich protein mask to your hair once a month to reinforce weak places in your hair and prevent damage, Kevin Mancuso, a New York City stylist and the creative director for Nexxus Hair­care, says in "More" magazine. Your hair gets fragile and more damage-prone as you age, so protecting it is essential to looking good.

Ask your stylist to give you bangs. They hide wrinkles on your forehead and help make other lines on your face, like the ones around your eyes and mouth, less noticeable, says celebrity hair stylist Oscar Blandi in "Harper's Bazaar."

Apply a skin serum that contains vitamin C to damp skin every morning to hydrate skin. Your skin gets thinner and less elastic with age, so it will soak up a serum more efficiently than a heavy moisturizing cream, says Wendy E. Roberts, assistant clinical professor of medicine at Loma Linda University Medical Center, in "O, The Oprah Magazine."

Wear a broad-spectrum sunscreen every day to prevent further sun damage, recommends Roberts. Additional sun damage will make age spots, dark patches and uneven skin tone more noticeable.

Try highlights around your face to brighten you up, but be wary of going too blond, which can wash you out, says celebrity hair colorist Lorri Goddard-Clark in "Harper's Bazaar."

Try an updo for your hair; it pulls eyes upward so that you appear to have an instant facelift, says Vinette Aquino, a stylist at the New York Blow Dry Bar, in "More" magazine.