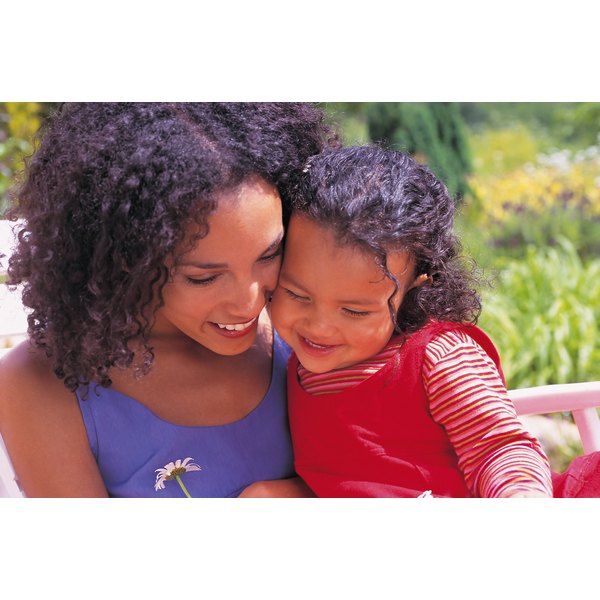 Being a single working mother trying to get by can be challenging. Being a single mother household can offer great hardships. Grants are available for single mothers to accomplishing everyday tasks while attending school. Of the numerous grants available, grants assist in things, such as child care, utilities, housing and education.
Education
Many states offer educational grants for single mothers to further their education. The necessary skills adds balance to life. Tuition reimbursements are available. In addition, employers might also provide grants for tuition reimbursement to make the employee a more valuable asset to the company. According to College Scholarships, private donations along with financial aid packages make it possible for economically challenged women to further their education. Federal Pell grants do not have to be repaid like traditional financial aid. Pell Grants up to $4,700 maximum can be awarded depending on financial need and school costs. Grants and tuition assistance programs can be combined to get the maximum amount eligible to continue education.
Child Care
Grants for child care are also available for single working mothers. Child care is expensive whether you are using a day care or an individual babysitter. According to Childcare Group, state and federal funding allows a mother to select a provider that meets the needs of the child, providing the best care possible. State registered child care providers provide children with nutritious snacks as well as balanced meals and are state regulated. Eligibility requirements may vary from state to state. According to Child Care Aware, high-quality child care can help in raising healthy, happy children.
Housing And Utilities
Grants offered through the U.S. Department of Housing and Urban Development, provide funds for housing. In addition, single mothers and low-income families receive a voucher so that they are able to find their own housing. Single mothers needing to house their children can contact the local HUD division to apply for services. During different seasons, utility bills can get out of control. Home Energy Assistance Programs offers free grants for utility bills so that single mothers and families are not displaced. Depending on your income bracket and household size determines the amount you are eligible for.