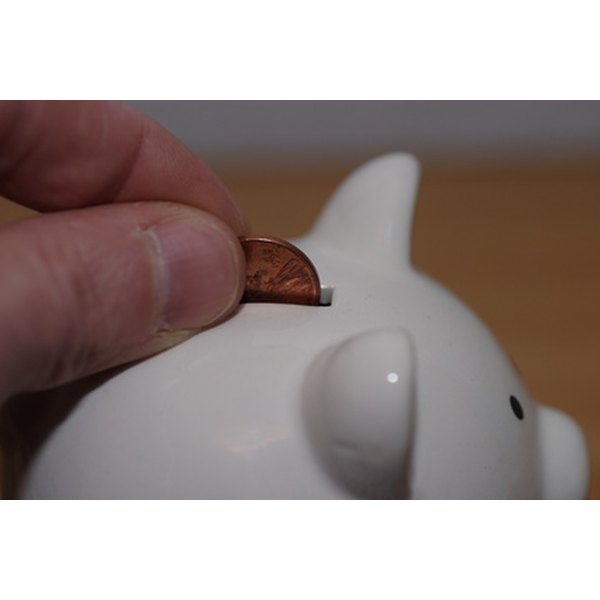 Opening a bank account for your baby is a wise investment for his future. According to Financial Web, if you make monthly deposits of $100 starting at birth, compound interest will allow his account to grow to around $35,000 by the time he turns 18. To find the best account to protect this long-term investment, you must carefully evaluate your options. Once you choose the best account, setting it up and helping it grow are easy to do.
Obtain a social security number for your baby. According to the Social Security Administration, the easiest way to apply for a baby's social security number is to submit the request at the same time you apply for her birth certificate. If you choose to wait and apply for the number at a Social Security office, extra verification steps may add up to 12 weeks to the process.

Contact banks to learn about different accounts for children. Compare the annual percentages -- or APY -- of accounts to find the ones that offer the most competitive return on your investment. Learn about maintenance fees and minimum balance requirements that are a part of some accounts. Find out if the bank offers educational materials and kid-friendly account information that your baby can take advantage of as he grows older.

Fill out the application for the account you selected. Most banks have online applications, but you can also visit a bank location to request one to complete. The account will be in your baby's name, but you or another adult over the age of 18 must apply as the co-applicant. The co-applicant has oversight over the account until your baby legally becomes an adult.

Make the first deposit into your baby's account. Plan to deposit additional funds on a regular basis and consider depositing cash gifts that your baby receives from friends and relatives.

Use a binder to store account information and monthly statements. When your baby becomes old enough to understand the concept of saving money, you can show her the binder and point out how the amount of money has grown. Plan to allow her to participate in handling her bank account when she is older.

Warnings

You should closely monitor your baby's account to make sure that no one has gained access to it and has withdrawn funds. If you use online banking, protect the user name and password by changing them on a regular basis to prevent fraudulent access to the account.