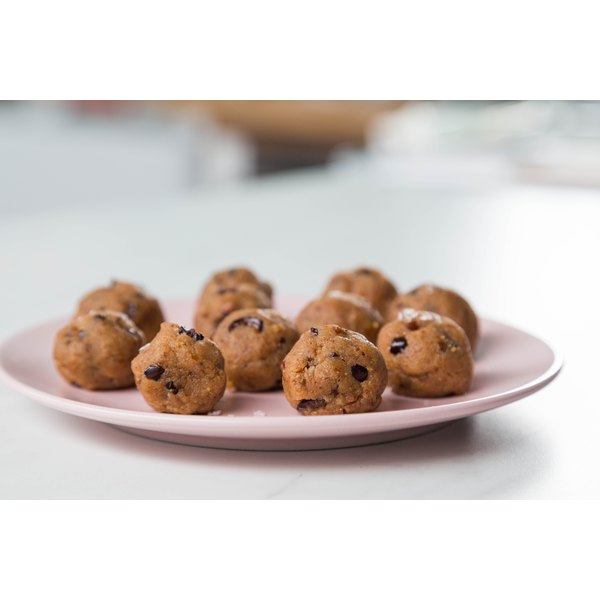 Just because you're on a ketogenic diet doesn't mean you have to deprive yourself of snacks and healthy sweets. These chocolate-chip cookie dough fat bombs are the perfect low-carb, high-protein snack — not to mention a great way to hit your fat macros.
The cookie dough bites (as we like to think of them) are filled with heart-healthy fats from coconut oil and almond butter and sweetened with dates and antioxidant-rich cacao nibs. Because dates are high in dietary fiber, they work to control your blood cholesterol levels and move food through your digestive tract.
These fat bombs are perfect treats before or after your workouts, and they're great for the morning when you don't have time to fix a proper breakfast. And because they're high in energy-dense fat and protein, they will keep you satiated until your next meal.
Two bombs contain 24 grams of heart-healthy fat, seven grams of protein and 21 grams of carbohydrates. There is no added sugar, just natural sugar from the dates that provide a slight but irresistible sweetness.
The addition of vanilla extract and cinnamon amps up the flavor and makes the fat bombs even more like cookie dough. And, honestly, is there anyone who doesn't love eating raw cookie dough?
Recipe and Nutritional Info: Chocolate-Chip Cookie Dough Fat Bombs