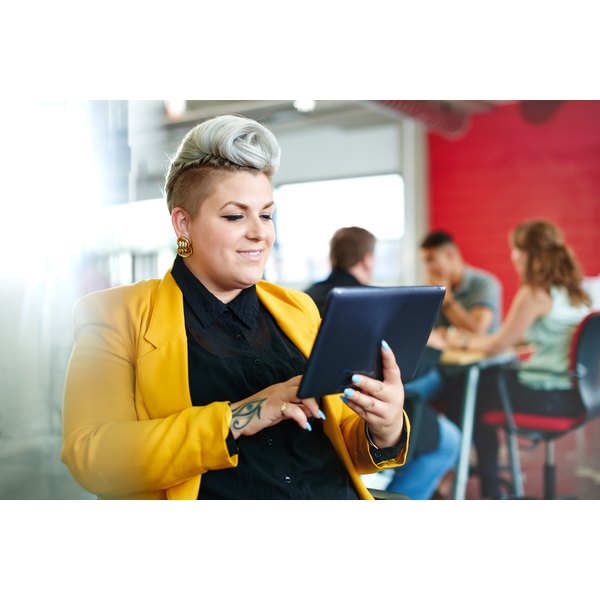 First, let's all agree on something: All bodies are great bodies, and each and every body can look fantastic. That's why you won't find any talk of "flaws" that need to be "camouflaged" in this article or thinly veiled prodding to get you to dress your body in a specific way.
Because if there's anything we've learned from the body-acceptance revolution over the past few years, it's that our bodies don't need changing, but that the standards we use to evaluate them definitely do. And nowhere is that more obvious than in the antiquated guidelines we use to talk about — and dress — ourselves.
"It's time to get away from the idea that everybody fits into a category," says Malia Anderson, owner and CEO of Style by Malia, a body-positive wardrobe styling firm based in Santa Rosa, California. Because not everyone with the same body type has to — or wants to — follow the same rules in order to look good.
So instead of another guide to traditional body shapes (apple, pear and hourglass), here are some things to consider when making wardrobe selections so that you can flatter yourself your way.
1. Take your measurements every six months.
Bodies change, each brand fits differently and we all get hung up on thinking we're a certain size. That's why Anderson suggests taking your measurements fairly often. "It makes so much more sense to shop by measurements than by what a label says," Anderson says.
Once you know your actual current measurements, Anderson says you should compare them to online size charts for your favorite brands to get a handle on what size you might be in their clothing.
Another tip: Measure a recent favorite item from your own closet so that you know what size has been looking awesome on you lately.
2. Fit your largest body part.
Those traditional labels like "pear shape" and "hourglass" are really nothing more than a way of identifying which of your body parts needs to be considered first when choosing clothing. Because if you don't fit your biggest area or body part, you'll just be uncomfortable. (Who can walk into a room and own it when her waistband is too tight?)
According to Anderson, the best place to begin is by familiarizing yourself with the current size and shape of your body. Are you tall or short? Curvier on top or bottom? Once all that is sorted, you can figure out how you want to play with those attributes and choose items that look the way you want them to on the body part you're prioritizing.
3. Remember: your body, your choice.
The old dress-for-your-body-shape guidelines also assume that all women who happen to fall into a particular category feel the same way about their bodies.
Heavier on the bottom? The old thinking was that you'd want to hide it as much as possible. Well-endowed up top? Obviously you want to show off 'the girls,' right?
"You can't assume that everyone who shares a body type wants to be put in the same box," says Anderson. Some women with a larger butt want to show it off, while others want to play it down. Not everybody wants to look the same. And all choices are totally OK.
4. Shop for the body you have right now.
Don't hang onto clothes that used to fit or buy clothes in a size that doesn't fit with the idea that one day you'll be able to squeeze into them. "Dress for the body you have today," Anderson says.
Because if you have areas you want to change, all you have to do is choose not to highlight them — no matter what the current trends are. The only goal, says Anderson, is to be comfortable and fashionable by your own definition exactly as you are.
5. Don't be afraid to take risks.
Even though you should figure out what works best on you and what you feel at ease in, you should also be careful about adhering so strictly to your own personal style guidelines that you never try anything new.
"Once you stop listening to what other people say you can or can't wear and you choose instead things that work for you and how you want to look, then you start to get really comfortable with who you are," Anderson says.
Not only might you miss out on something that suits you even better than your current favorites, but you might inadvertently give off the idea that you're always wearing the same thing.
6. Shop your own closet.
Know what's hiding in your wardrobe? A bunch of great outfits you've probably never worn. That's because we all tend to pair up the same items time and again. "We all get into ruts because it makes getting dressed easier," Anderson says.
But the truth is that most items (with the exception of formal wear) can be worn at least three different ways. You just have to take the time to create new combinations. So instead of considering a particular skirt only suitable for work or feeling like you have to save your shorts for weekends, try matching them with the unexpected. (Think a sequined skirt with a denim work shirt or dressy trousers with a tank and sneakers.) Boom! Suddenly you have way more options from pieces you already know look smashing.
"There's no such thing as a cookie-cutter formula for dressing every person," says Anderson. Whoever your best self is and however you think she should dress, that's who should be in the spotlight.