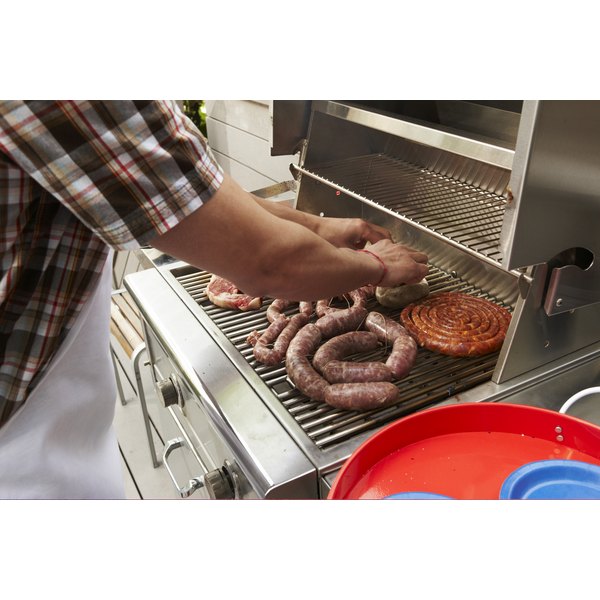 For many, the summer months signify a time of carefree living: summer vacations, staying up late, poolside barbecues and hours spent in front of favorite television programs. Unfortunately, for some this extra dose of freedom can also equate to falling back out of shape. Alternately, you can continue to have fun, stay healthy and look great in your swimsuit all summer, if you abide by some basic strategies.
Participate in Community-Sponsored Activities
Many communities offer summertime activities, such as resident hikes at nearby trails, community softball leagues and T-Ball for kids. By joining in, you will stay in shape, get to know new people in your area and brush up on your skills.
Work Out in the Morning
You don't need to fully ditch your outdoor workout ritual if you can commit to exercising in the early morning hours before the sun's rays become intense. The great pay off of working out in the morning is that you get to smell the fresh dew, watch the sun as it rises in the sky, enjoy the tranquility of your neighborhood before it fully awakens, and you become energized early on to face the rest of your day. Try going for a brisk walk with your dog, taking a leisurely swim or rollerblading with a friend.
Play
Even if summertime doesn't mean "summer vacation" for you, it more than likely means extra play time for your kids. Whenever you have the chance, join them. Go outside and jump on the trampoline, play Frisbee at the beach, have a swinging competition at the park and dance around the house on weekend evenings. You will burn calories without feeling that you're working out.
Enjoy Indoor Activities
If you're not a morning exercise person, you can still get in a good work out by staying indoors where the sun isn't beating down on your skin and the temperature is cool. Head to the nearby gym and run on a treadmill as you listen to upbeat music on your MP3 player, power walk through the mall for some fast-paced window shopping, or head to the local rock climbing wall with a group of friends. For a mini-vacation from the brutal summer temperatures, take a trip to an ice skating rink in the middle of July and pretend that it's December.
Stay Hydrated with the Right Stuff
Childhood summertime favorites such as sugary lemonade and iced tea are refreshing and delicious, but only consume them in moderation, as they do little to keep you hydrated and they pack on unnecessary calories. It's especially important in the warm summer months to stay hydrated during exercise by drinking water. Drink at least half of your body weight in ounces--if you weigh 120 lbs., drink 60 oz. of water each day--and replenish your fluids if you have been sweating excessively due heat or exercise. Make your water tastier and more refreshing by adding a slice of fresh citrus fruit to a freezer-chilled pitcher.