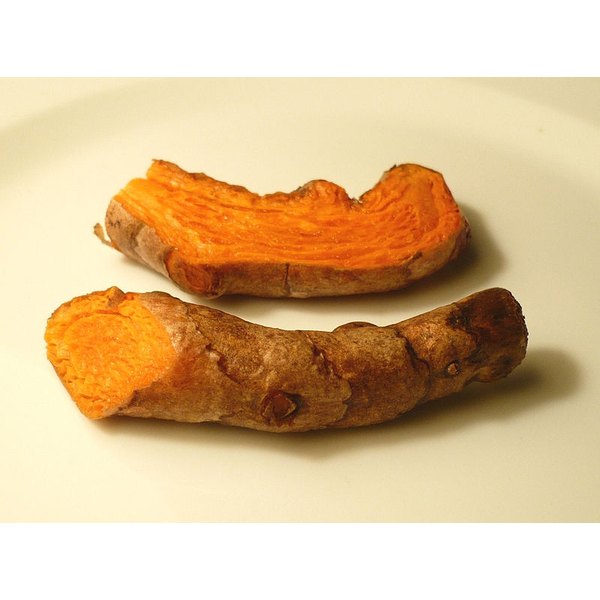 Despite the overwhelming array of pharmaceuticals available on the market today, many of them come with multiple side effects, including risk of dependency. Turmeric (curcuma longa) has been used as a potent painkiller and anti-inflammatory in many cultures for centuries. It contains compounds that have been shown to ease pain without the harmful side effects and dependency risk of conventional pain relievers. Turmeric is readily available at most Indian grocery stores. Read on to learn how you can benefit from this natural painkiller
Pour 1/2 cup water into a saucepan and place it on a stove over medium heat. Add ginger root and turmeric. Bring the mixture to a boil, and then lower the heat and simmer for 5 to 8 minutes.

Stir in the cold pressed almond oil and milk. Allow the mixture to heat to almost boiling (About 200 degrees F). Just before it comes to a boil, remove the pan from the heat.

Stir in the honey or maple syrup to taste. Sip as you would tea or coffee. Drink twice a day.

For an aching tooth: Using a candle flame, light a turmeric stick (haldi) as you would a cigar. Crush the burnt turmeric into a fine powder with the back of a spoon. Gently press some of the powder into the tooth and surrounding gum.

Take turmeric as a standardized supplement. A daily intake of two 500-mg capsules is recommended. Start out taking one capsule a day for a week, and then increase it to two. This gradual increase will give your body time to respond to it gradually.

Add 1/4 tsp. grated fresh turmeric (or to taste) to your soups, vegetables and other dishes. Stir it into the food toward the end of cooking--although turmeric should be cooked, it shouldn't be overcooked.

Apply 1 tsp. freshly grated turmeric to a bunion to relieve the pain by helping to reduce the inflammation. Apply twice a day.

Make a poultice by mixing equal parts freshly grated turmeric, lemon juice and salt. Apply to aching joints or muscles.

Tip

Turmeric, in its different forms, is available at most Indian grocery stores. While regular turmeric powder is better than nothing, it has been stripped of most of its active painkilling compounds called curcumins. A better option is to buy dried turmeric root and then powder it with a mortar and pestle. You can substitute cardamom pods for the minced ginger in Step 1.

Warnings

It is essential that you consult with your doctor or other licensed healthcare professional before you use any form of alternative medication such as turmeric.