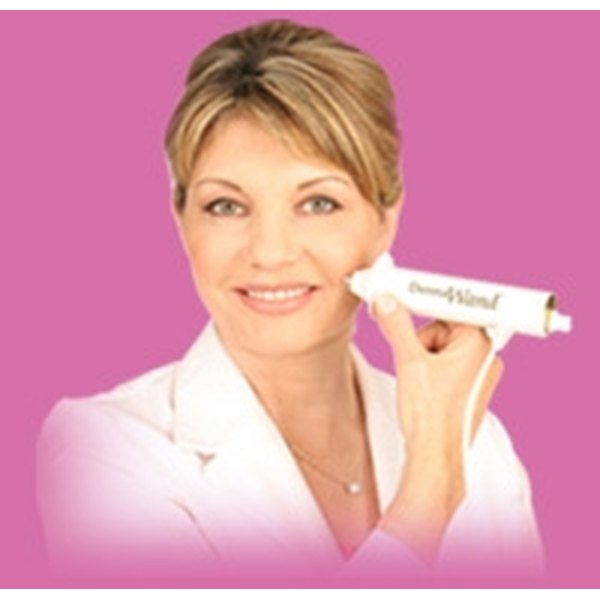 If you want to rejuvenate your skin without cosmetic surgery or the use of harsh chemicals, then you might enjoy the DermaWand. The DermaWand sends a gentle stream of impulses to renew and rejuvenate dull, tired and aged-looking skin. It will also firm and tone to give your skin a youthful and lifted appearance. The DermaWand purifies and retextures the surface of the skin with no worry of harsh chemicals.
Wash your skin with your regular everyday cleanser. After you rinse your skin, pat it dry with a clean towel.
Apply your everyday moisturizer to your face and neck like you normally do.
Plug your DermaWand. If you haven't used it in a few days, you might have to wait a minute or two to let it warm up before you can use it. Have your DermaWand on the lowest setting to start with.
Sweep your DermaWand over an area of skin using a circular motion. Do this over your moisturizer for at least 2 full minutes. The bulb should lightly touch your skin, so do not worry about needing to apply pressure.
Use the lower settings for your first few days of use, and then you can increase the settings as you feel ready. Even if you use it on the lowest setting more than you use it on a higher setting, it will still be just as effective. More sensitive skin may only be able to comfortably handle the lowest setting.
Use your DermaWand up to twice a day when you first begin. After 3 or 4 weeks, you can reduce to using it up to four times a week. If you start to see your results fading or backsliding, go back to using the DermaWand daily.