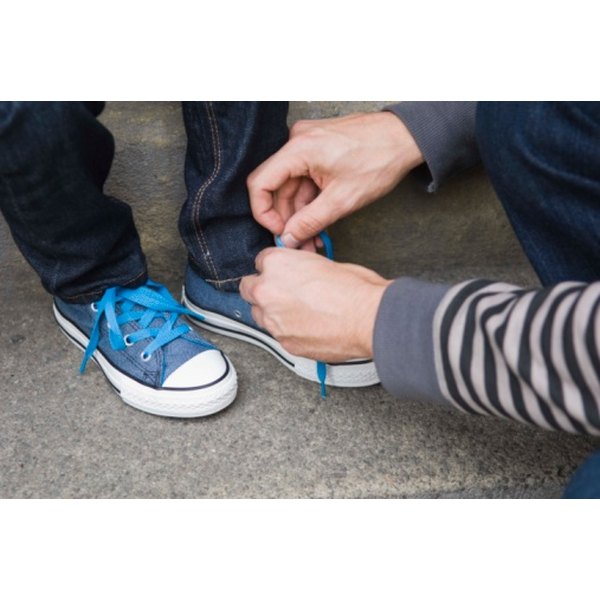 Theraputty is a silicone putty used by occupational therapists to strengthen finger, hand and forearm muscles in patients. It is very similar in look and consistency to the children's putty. In fact, a homemade version of Theraputty made from a recipe for children's putty allows patients to practice their therapeutic exercises at home. If you are under medical care, you should consult with your therapist before using this putty for therapy at home, in case there are limitations on what exercises you should be doing. Like Theraputty, this putty is non-hardening and reuseable.
Combine 3/4 cup water and 1 cup white school glue in a bowl. Mix the two ingredients together with a plastic spoon or craft stick.

Shake or mix 1 cup water and 1 tsp. borax in a separate bowl until the borax is dissolved.

Slowly pour the borax-water mixture into the bowl of glue-water, and mix the two together until a ball of putty is formed. You can use your hands to combine the two mixtures.

Tip

When not in use, store the putty in a sealed, air-tight container.

This recipe will make a medium-to-firm putty. For a firmer putty that presents more resistance to the user, add up to 1/4 cup more glue. For a softer putty, add 1 cup water to 3/4 cup glue.