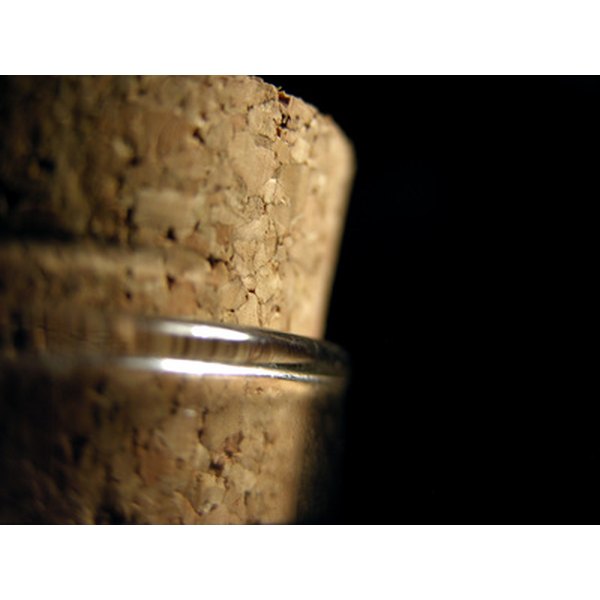 Vinegar is one of the oldest traditional folk remedies to be found in many cultures. First discovered as a food and medicine in Babylonia (c. 5000 BC), vinegar is gaining support in modern science for its effect in stimulating liver function and detoxification. In a study published in "The British Journal of Nutrition" in 2005, researcher Takashi Fushimi and colleagues found vinegar improved serum cholesterol and triglycerides by stimulating the action of the liver and promoting removal of fats from the body.
Drink between 30 ml to 50 ml of vinegar daily and continue for four weeks. Vinegar can be added a glass of water before a meal or upon rising in the morning. For the purposes of a detox you can use either oat vinegar, rice vinegar, balsamic vinegar, wine vinegar or apple cider vinegar. These vinegars contain approximately 5 percent to 7 percent of acetic acid, the active medicinal ingredient in vinegar. Many types of vinegar also contain significant amounts of antioxidant polyphenols, in particular red wine vinegar and balsamic vinegar.

Add 10 ml of vinegar to a glass of hot water to relieve digestive discomfort, bloating or headaches caused by the detoxification. In the first week of a detox these symptoms may arise in response to increasing amounts of toxins leaving the body via the liver. Rice vinegar in hot water is a traditional Chinese remedy to give immediate relief for cramps, indigestion and headaches and can be taken as needed till symptoms subside.

Add vinegar to meats during cooking. According to Henry Lu, author of "Chinese System of Food Cures," the addition of vinegar to meats supports the digestion and assimilation of foods and also increases appetite. Henry Lu states vinegar has a direct effect upon the stomach and liver and can be used to treat food poisoning, jaundice, hepatitis, parasites, poor digestion and infections.

Add vinegar to salads as a dressing. A common dressing for salads is balsamic vinegar, which is made from white trebbiano grapes from Italy and is rich in acetic acid and antioxidants. Throughout the year you can include vinegar in the daily diet to help maintain appetite, digestion and detoxification.

Warnings

If vinegar causes burning, pain or other digestive discomfort consult with a health professional before resuming the detoxification.