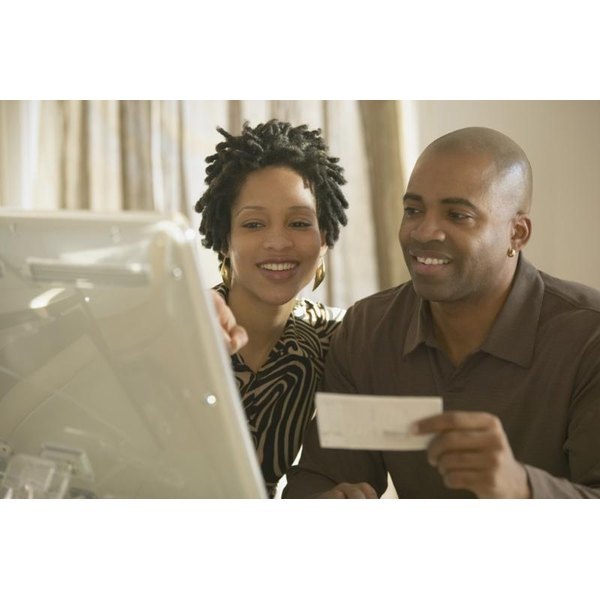 If you're looking for a Bowflex TreadClimber in stores, don't bother -- they are only sold online or over the phone. Online purchases can be made via the TreadClimber website and a few online retailers, including Amazon.com and Fitness Superstore. Because you can't try a TreadClimber out in stores, make sure you understand the machine's quirks before you buy: It can't be used as an ordinary treadmill and has a very low maximum speed. The treadles are also quite short, and the TreadClimber may be too tall for rooms with low ceilings.
Understanding the TreadClimber
The Bowflex TreadClimber is essentially a treadmill with the treadbelt split right down the middle, creating two individual treadbelts called treadles -- one for each foot. The front end of each treadle moves up and down, not unlike the pedals on a stair stepper. The manufacturer describes this as an elliptical motion, although users say it feels more like walking in sand. All three TreadClimber models have a maximum user weight of 300 pounds. The machines themselves weigh between 160 and 220 pounds -- enough to be stable underneath most users.
Watch Your Head When You Buy
A TreadClimber's treadles can lift you more than a foot off the ground, so always take ceiling height -- and your own height -- into account before you buy. For the TC5 and TC20, the treadles add an extra 17 inches at their highest position. For the TC10, the treadles add an extra 14 inches. Add that to your own height, plus at least three or four inches of "fudge factor" so you won't bump your head when you take a step, to determine the lowest possible ceiling height you can use.
Not Quite a Treadmill
Although the TreadClimber looks a lot like a treadmill, the separate moving treadles for each foot give it a completely different feel. Combine that with the unusually short length of the treadles and a maximum speed of just 4 or 4.5 mph, depending on the model, and this is not the right machine for dedicated runners -- or for very tall people who need a machine that can accommodate their long stride. But if you like walking and can stride comfortably in the TreadClimber's limited space, this may be the machine for you.
The Real Deciding Factor
The deciding factor on whether you buy a TreadClimber or not isn't really how good anyone else says it is, but how much you like it. If you like the machine, you're more likely to make using it a habit; if you don't like it, it's going to end up being a very large, expensive coatrack. Users tend to either love or hate the combination movement of the TreadClimber, and there's really nothing else like it on the market.
The TC5 is especially unusual in that it doesn't have a motor; the motion of your feet pushes the belt on each treadle back and gets the treadles moving, too. Like the general TreadClimber motion, this type of manual operation is something that users either love or hate.
All things considered, it's a very good idea to try these unique machines out before you buy one and assemble it -- or at least make sure you buy from an online retailer who won't charge you an arm and a leg to return the TreadClimber if it turns out you weren't meant for each other.