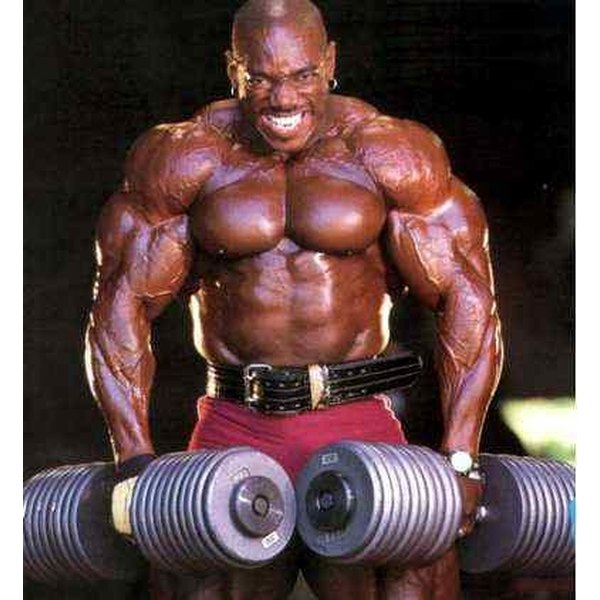 A healthy diet is one of the key elements of bodybuilding. A proper meal plan is essential to get all the nutrients needed for bodybuilding and must have the right amount of proteins, carbohydrates, fat and fiber. The average calorie intake must be around 2,000 to 2,500 per day. About 30 percent of total calories must come from protein, 55 percent from carbohydrates and the remaining 15 from healthy fats.
Breakfast and Midmorning snacks
A healthy breakfast must be a combination of complex carbohydrates, protein and fiber. Around eight scrambled egg whites with olive oil and a bowl of oatmeal with skimmed milk will be a perfect way to break the fast. Also consume small amounts of fruits like raspberries and strawberries along with a protein shake. A good breakfast must be protein rich and contain around 50 grams of proteins, and carbohydrates level must be around 70 to 80 grams.
After about two hours of breakfast, drink a protein shake and a slice of wheat bread with sliced banana and peanut butter. A low fat yogurt with some banana and cottage cheese could be an alternative option. The snacks you eat must also contain more or less the amount of proteins and carbs as breakfast. The total fat intake must be around 15-20 grams.
Lunch and Evening snack
A bodybuilder's lunch must contain significant amounts of protein and carbohydrates. A grilled chicken breast or tuna fish will provide those required nutrients in the right amounts. Add a large salad and also an occasional diet soda. The lunch must contain 55 to 60 grams of protein and 90 to 100 grams of carbohydrates with little fat.
Have a chicken sandwich or a hamburger and a protein shake for the evening snack. You can also have fresh steamed vegetables like spinach or broccoli instead of sandwich. Also consume a protein supplement before you go for your workout in the gym.
Dinner
Finish off the day with steak, chicken breast or fish fillets. Have a small cup of brown rice with green beans or broccoli. You can alternatively take a baked potato and a large salad with fat free dressing. Finally before you sleep take a glass of milk or a protein shake. This gives you around 40 grams of protein, 80 grams of carbohydrates and 15 grams of fat.
Water
Always drink a large glass of water after every meal. On average, you must consume at least a gallon of water a day. Some of the other nutrient-rich foods good for bodybuilding include turkey, tuna, lean beef, clams, bean soup and wheat bagel. Vegetables like lettuce, tomato, cucumber, asparagus and sprouts can also be included in your diet plan.