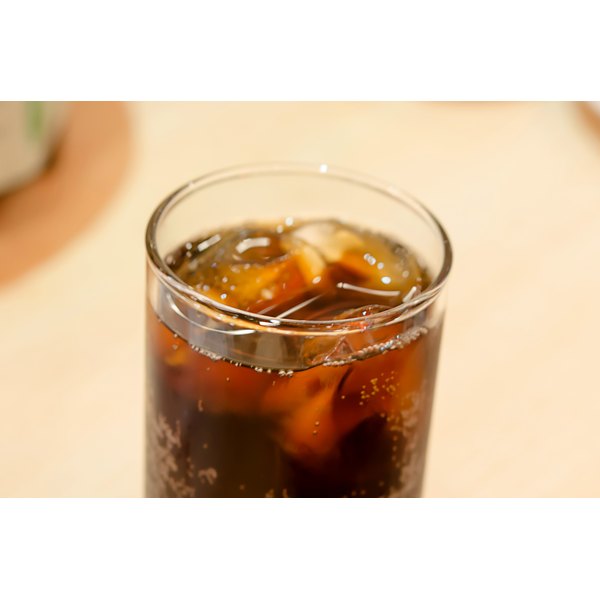 The U.S. population collectively purchases more than one-and-a-half 12-oz. servings of soda for every person living in the United States, the Center for the Science in the Public Interest reports. Pancreatic cancer is a common form of cancer with several risk factors. Research is unclear whether consumption of soda is a risk factor for pancreatic cancer.
Background
Pancreatic cancer is the third leading cause of cancer-related death, reports the Centers for Disease Control and Prevention. Your pancreas is an organ responsible for helping your body break down food during digestion and controlling blood sugar levels. According to Johns Hopkins University, smokers, those of an advanced age, and diabetics are at an especially high risk of pancreatic cancer. However, eating fresh fruits and vegetables helps prevent pancreatic cancer.
Evidence Suggesting a Link
A research study conducted by Georgetown University Medical Center scientists investigated the connection between soft drink consumption -- which included diet soda such as Diet Coke -- and pancreatic risk in a group of 60,000 adults. Their research was published in the February 2010 issue of the "Cancer Epidemiology, Biomarkers & Prevention." The scientists found that drinking two servings per day of diet or sugar-sweetened soda increased pancreatic cancer risk by approximately 86 percent. However, this research did not independently investigate the effect of diet soda on pancreatic cancer risk.
Evidence Against
Research published in the January 2011 issue of "Cancer Causes and Control" pooled together the results of several other research studies that looked into the role of soda on pancreatic cancer. They found that drinking sugary or diet soft drinks had no role in the development of pancreatic cancer.
Warnings
The research investigating pancreatic cancer and soda isn't yet conclusive. However, sugar sweetened soda is a sugar-rich food that may increase your risk of several chronic diseases and should be avoided. You can reduce your risk of pancreatic cancer by maintaining a healthy body weight, remaining physically active, avoiding tobacco smoke and consuming a healthy diet.